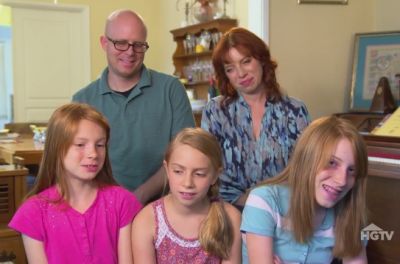 HGTV is trying to appeal to an even broader audience with its new show House Hunters Family.
The show, which is in addition to the network's hit shows House Hunters and House Hunters International, will feature families trying to find a home that everyone can agree on.
According to a press release from the network, 'House Hunters Family' will feature plenty of spunky, outspoken kids. Groan.
"Sometimes the biggest opinions come from the smallest family members and the hottest topics can be who gets their own room or whether the backyard has space for a trampoline."
The first family featured will be a family of six— including four children who range in age from two to 18. The clan is looking for a home in the Denver suburbs. The parents will be focused on finding a home with an open concept layout and a spacious kitchen for entertaining, while the kids will be on the lookout for a house with a large playroom and backyard as well as a bedroom for each child. The family will need to weigh the pros and cons of each place and come to an unanimous decision about which house is right for them.
'House Hunters Family' premieres July 31 on HGTV. Watch preview clips of the first few episodes here.
(Photo: HGTV)