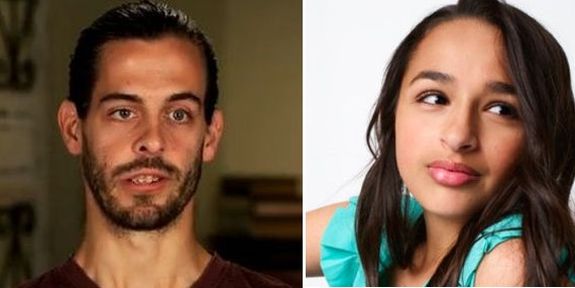 Counting On star Derick Dillard took to his Twitter account on Wednesday night to denounce the transgender star of I Am Jazz. Derick retweeted a tweet posted by TLC (the network that runs the show Derick stars on, mind you), and seemed to be blasting the network for promoting a show that features a transgender person.
The show follows the life of 16-year-old Jazz Jennings, who was assigned male at birth but has lived for the majority of her life as a female.
"What an oxymoron… a 'reality' show which follows a non-reality," Derick, who is married to Jill Duggar, wrote on top of TLC's promo tweet, which featured a photo of Jazz. "'Transgender' is a myth. Gender is not fluid; it's ordained by God."
The tweet garnered Derick a lot of backlash, and 30 minutes later he attempted to explain his tweet (but actually seemed to make things worse.)
"I want to be clear," Derick tweeted. "I have nothing against him. I only have issue with the words and definitions being propagated here."
Many Twitter users were especially upset that Derick used the pronoun 'he' to describe Jazz, even though Jazz has used 'she' for most of her life and continues to do so.
"*her. You wouldn't like someone using the wrong pronoun with you," one person wrote in response. "Please at least try and be respectful if you have nothing against her."
"I love the way you put 'him' just to put some extra disrespect and hate in your statement," another person tweeted. "Very godly."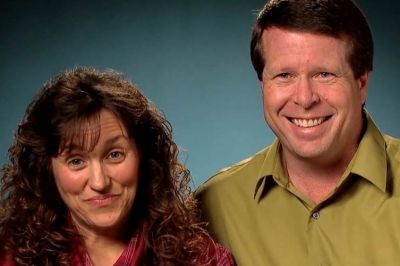 Although Derick did find a few allies in the responses to his tweets, nearly all of the responses his words received were negative. Some even blasted Derick for making his living off starring on a TLC show, considering the network airs many shows featuring people with values that are very different from those of Derick and the Duggar family.
"Very hypocritical of your family to profit from a network which airs content against your beliefs. Don't like it? Don't associate with it," one person told Derick.
"Attacking a child. Grow up, Derick. You're not in high school anymore," another wrote.
This is not the first time someone associated with the Duggar family has spoken out about their disdain for transgender people. Back in 2015, Derick's mother-in-law Michelle Duggar made robocalls encouraging residents in her local area of Arkansas to vote against an anti-discrimination ordinance that would have aimed to protect the rights of transgender men and women.
Michelle's robocall sparked outrage at the time, and Derick's tweets on Wednesday night have had the same effect. Some people got downright savage on the Duggar son-in-law.
@derick4Him I think you should consider transitioning into a real man. #CountingOn

— Ryan (@RY4NF24) August 3, 2017
Haha, just like the "reality" show about Godly people who molest their sisters & cheat on their wives. Oh wait….

— Ciera~ (@cieraaquarius) August 3, 2017
You do know that your family causes more Christians (like me) to RUN FROM Christianity than run to it. #vacationary #grifting #nojob #loser

— sadie decker (@sadieadecker) August 3, 2017
You should worry about getting a real job, and seek professional help to escape the gothard cult you married into, for the sake of the kids!

— Tat (@Tat48956628) August 3, 2017
Aren't you a big man, bullying a teenage girl. And it's not smart to attack the same network that puts food in your mouths.

— AllisonMY (@AllisonMY) August 3, 2017
No one from the Duggar clan has "liked" or retweeted Derick's tweets as of press time.
UPDATE: TLC has released a statement in response to Derick's tweets. Click here for the latest info!
(Photos: TLC, Twitter)