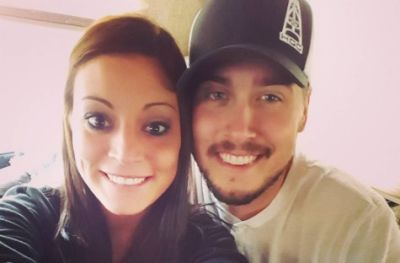 The saga of Teen Mom 2 star Jeremy Calvert and his ex-fiance Brooke Wehr continues!
On the most recent episode of 'Teen Mom 2' (which was filmed back in February), Jeremy revealed that he and Brooke had broken up, and that Brooke went crazy when she found out that Jeremy and his ex-wife Leah Messer had spoken on the phone for about 35 minutes about their daughter's school plan.
On Tuesday, though, Brooke and Jeremy both spoke out about the episode, claiming that the scene was edited to look like Jeremy's interaction with Leah was the cause of their split. Both Brooke and Jeremy confirmed that Leah had nothing to do with their break-up.
In a video posted to her Instagram account, Brooke revealed the real reason she broke up with Jeremy.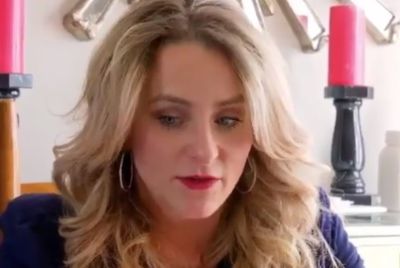 "It had absolutely nothing to do with Leah," Brooke said. "Leah's name was never brought up…Him and I had never even had an argument that even involved her name."
Brooke then revealed who Jeremy was actually talking to during the 35-minute phone conversation in question.
"I did not just completely lose my s**t," Brooke said. "He came home from work and started arguing with me. I had logged onto the AT&T to see where he had talked to [a girl named] Abby for 35 minutes behind my back. He also had her name under 'Tim' in his phone. I'm sure you guys remember this playing out in February on our social media, so that shouldn't be a surprise. That did happen, but that wasn't about Leah at all, and it definitely had nothing to do with Addie going to school at all. It was about him talking to Abby under 'Tim' and trying to hide it. It was just shady so of course I was upset about it.
"I just felt like that that needed clarified because that whole entire conversation, from the beginning to the end was complete bullcrap. All of it was a lie."
As The Ashley reported at the time this all went down, Jeremy and Brooke's breakup got nasty, with Brooke started accusing Jeremy of sleeping with other girls, including 'Teen Mom 2' Producer Mandy. (Again, for the record, Producer Mandy and Jeremy never hooked up– EVER.)
Anyway, Jeremy also admitted that the episode was edited for dramatic purposes.
"In the episode you saw Monday, Brooke came off as crazy, which she isn't at all," Jeremy told Real Mr. Housewife on Tuesday. "It was all my fault during that time. Also the reason we broke up wasn't because of me and Leah talking for that long about Addie's preschool stuff. It was over me talking to a different girl. Period. It had nothing to do with the way me and Leah co-parent for our child and communicate. Just would like to address the correct version of what happened. That all was talked about, but was edited out of the episode last night.
"I basically lied to make myself look better than what I truly did," Jeremy added. "Which I shouldn't have done but I did so now I'm trying to set the record straight. And also she never threw my s**t everywhere and didn't lose her s**t like I stated in the episode."
Jeremy and Brooke have provided plenty of drama for 'Teen Mom 2' fans this year. After this incident occurred, they got back together, but broke up again a few months later. Once again, fans believed that Leah was the cause of that breakup (due to Jeremy posting a photo of him and Leah on social media), but Jeremy denied that he and Leah are any more than co-parents.
Jeremy and Brooke aren't the only 'Teen Mom 2' cast members who are unable with the editing of this week's 'Teen Mom 2' episodes. Both Chelsea Houska and Kail Lowry recently spoke out on social media about how certain scenes were put together.
(Photos: Instagram, MTV)