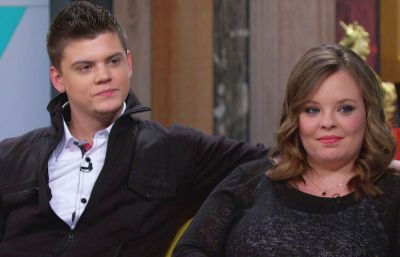 It's been two years since Teen Mom OG stars Catelynn Lowell and Tyler Baltierra have seen their birth daughter Carly. Over the weekend, the reality stars finally got the chance to reunite with the little girl they placed for adoption days after her birth in 2009.
The MTV stars shared the news of the reunion on social media this weekend, noting that their two-year-old daughter, Nova, would be joining them for the special day.
"On our way to see Carly! Can't wait to watch this cutie play with her birth sister," Tyler posted on Instagram along with a photo of Nova looking ready to hit the road.
Catelynn and Tyler first introduced their story to viewers on MTV's 16 and Pregnant, which documented the two teenagers' decision to place Carly for adoption. Through 'Teen Mom' seasons that followed, viewers have seen the couple advocate for adoption and at times, struggle with their decision to place Carly.
Catelynn and Tyler have also struggled with their relationship with Carly's adoptive parents, Brandon and Teresa. At the time the adoption was arranged, Catelynn and Tyler had actually not been chosen for "16 and Pregnant," and Brandon and Teresa never became all that comfortable with having their lives– as well as Carly's life– put on display on TV.
Tyler and Catelynn have continued to discuss Carly and her adoption on 'Teen Mom OG' and their social media, despite Brandon and Teresa's requests to keep their daughter's life private. Many believe that the somewhat strained relationship between the couples is the reason Catelynn and Tyler have not seen Carly in two years.
The day before the planned reunion, a fan asked Tyler if he planned to respect Brandon and Teresa's rules for keeping their interaction with Carly private.
"I hope you respect that rule and you are over your 'she's my kid & I'll do what the hell I like' attitude," the fan tweeted to Tyler.
Tyler's response was…um, interesting…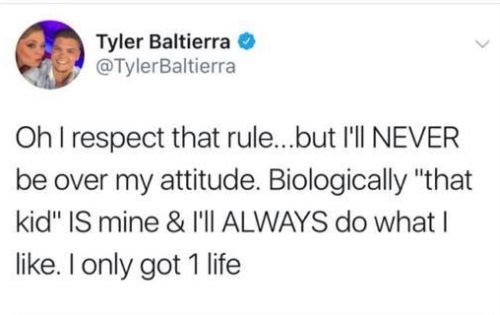 He did clarify in another tweet, though, that Brandon and Teresa are Carly's parents.
"I'm NOT her parent. I'm just her birth father. Creating a child does NOT make you a parent. Raising that child does," he tweeted.
Despite Tyler's "attitude" on the matter, it seems he and Catelynn are continuing to respect Brandon and Teresa's request, as photos of the recent reunion have been kept private.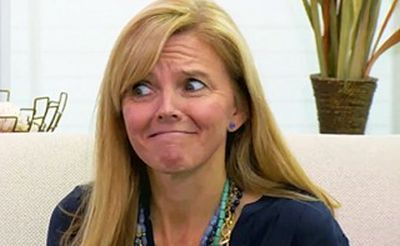 Catelynn, however, did share via Twitter that the day went well.
"Today was awesome.. seeing my two Little's play and have fun. all I know is she is beautiful, smart, sassy and TALL!! #blessed #Adoption."
Tyler shared a similar sentiment, noting the sweet interaction between Carly and Nova.
"Seeing Carly & Nova playing together, Carly pushing Nova in the stroller & holder her, omg you guys!"
Catelynn and Tyler's visits with Carly were documented on Teen Mom in earlier seasons, although the reunions eventually became private at the request of Brandon and Teresa when Carly got older. Viewers last saw the birth parents and adoptive parents interact on TV during an episode of 'Teen Mom OG' in Season 5, when Carly and her parents attended Catelynn and Tyler's 2015 wedding. (Carly's face was not shown in the footage, however.)
Catelynn and Tyler are currently filming for the next season of 'Teen Mom OG' and, while they will likely talk about their reunion with Carly on the show, it is doubtful that any footage of the day was filmed.
Watch a clip from 'Teen Mom OG' Season 6 in which Tyler and Catelynn discuss the problems they were having with Brandon and Teresa:
(Photos: MTV)