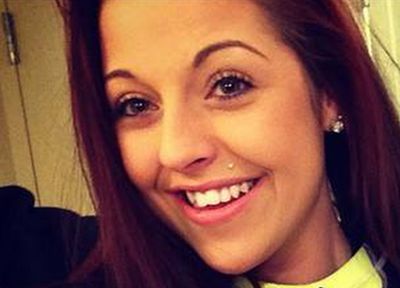 It's another girl for 16 and Pregnant Season 3 star Danielle Cunningham!
Danielle announced on Instagram that she welcomed her daughter, Kinnley Layla, early Monday morning. The baby girl weighed in a 7 lbs. 3 oz. and measured 19.5 inches long at birth.
She posted a photo of the baby girl, as well as a short video detailing her birth experience.
"I had Kinnley at 3:39 in the morning, no epidural…about two hours of labor," Danielle said in a video posted of her and the baby in their hospital room. "It was the worst thing I've ever felt in my entire life!
"But…she's here, beautiful and perfect," Danielle added. "I couldn't be more grateful."
Danielle is already the mother of a six-year-old son, Jamie (whom she gave birth to on "16 and Pregnant), and a four-year-old daughter, Jayleigh. Both Jamie and Jayleigh were fathered by Danielle's ex-boyfriend, Jamie Alderman. Danielle and Jamie are no longer together, though, and Kinnley's father is Danielle's boyfriend, Tyler.
Danielle is currently in school studying to become a nurse. She is now 23 years old.
She is just one of the many girls from "16 and Pregnant" to give birth this year. To date, the following girls from the series have had babies in 2017:  Ashley Salazar, Jenelle Evans , Kail Lowry and Chelsea Houska of Season 2; and Katie Yeager, Sarah Roberts, Hope Harbert, Jordan Zeplin and Briana DeJesus of Season 4.
Several more girls from the show are currently pregnant, including Season 5's Milina Kacmar, Aleah LeBeouf and Courtney Ames, Season 3's Jennifer Del Rio and Jordan Ward and Season 4's Lindsay Harrison.
See Danielle's photos and videos of Baby Kinnley below:
(Photos: Facebook, Instagram)