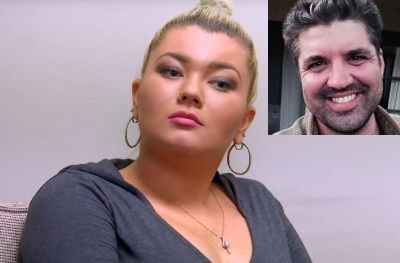 Amber Portwood's new man, Andrew Glennon, is desperately trying to hold on to his relationship with the Teen Mom OG star, following a recently unearthed scandal that has rocked their new romance.
In a new interview with Radar Online, Andrew says that Amber was shocked to find out that two of his ex-girlfriends had filed restraining orders against him in the past, and that now she's deciding what she wants to do.
"This is jeopardizing our relationship, which tears my heart," Andrew told Radar.  "She is still processing. Right now everything is up in the air."
As The Ashley previously reported, one of Andrew's longtime girlfriends filed a restraining order against the 6'7 California native in 2013, accusing him of stalking her after she broke up with him after being together for three years. In 2015, another ex of Andrew's filed a restraining order against him.
Andy apparently "forgot" to mention the previous restraining orders to Amber.
"Amber is such a beautiful soul, I love her so much, and I really want to start this relationship with nothing but honesty," he said. "I feel like a total idiot for not bringing this up to her first, but it was such a difficult time in my life that I blocked it out of my mind."
Oopsie!
Up until the restraining orders were exposed, things were going swimmingly for Amber and Andrew. Since meeting on the set of Marriage Boot Camp, Amber and Andrew have been inseparable. She took him as her date to the MTV VMAs last weekend, and even took him home to Indiana to meet her daughter, Leah.
At the VMAs, Amber's ex (and baby daddy) Gary Shirley revealed that Amber and Andrew were even considering moving in together.
"I think the last time they talked- I don't know what they're doing-but I think he was trying to relocate or something," Gary told In Touch Weekly.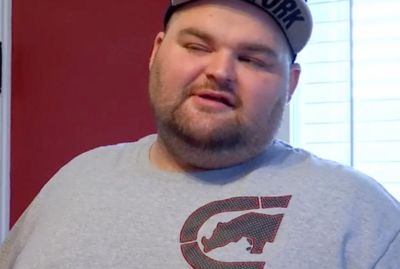 Gary, who has met Andrew, made it clear that he thinks Amber was rushing the relationship with Andrew.
"I don't know him well enough," Gary said of Andrew. "I'm not saying she should have waited on him. I think she should've dated."
It has only been a few months since Amber split with her ex-fiancé, Matt Baier, and Gary said that he felt that Amber should have spent some time on her own before jumping into another serious relationship.
"I think she should've stayed single longer and really gotten to know herself because that how you do it, man," Gary said.
Some fans agreed with Gary, and many have expressed concern to Amber over her jumping into another relationship so soon after her engagement ended. However, she has reassured fans on Twitter that she knew what she was doing. She has already revealed that we will get to see her new relationship play out on the upcoming season of 'Teen Mom OG,' and that Andrew had been filming for the show with her.
Gary has yet to comment publicly since news of Andrew's restraining orders broke earlier this week. Andrew, though, did issue an apology (via Radar Online, as you do) over the restraining order controversy.
"I apologize to you, Amber, her fans, and anyone following us," he said. "I know I can be the man she's been waiting for, I've been waiting for her in my life, and we both had to go through some real life experience to realize that. Our love is real, and I want to see it through."
(Photos: MTV, Facebook)