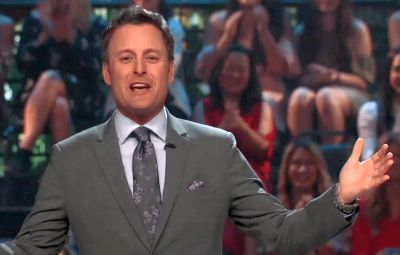 The beach huts have been pressure-washed with bleach, the hot tub has been condemned and the couples have all gone home to try to improve their careers as "Instagram Influencers." Yes, kids, Bachelor in Paradise is officially over– but we won't have to wait until next summer to watch another spin-off of The Bachelor!
The Bachelor: Winter Games is coming our way next February and, according to franchise host Chris Harrison, it will be a snowglobe of new faces, sport and of course, ridiculous drama.
In an interview with The Hollywood Reporter, Chris revealed that 'Bachelor: Winter Games' will premiere on February 28, in conjunction with the 2018 Winter Olympics!
"It's going to be very different [from 'Bachelor in Paradise,']" Chris told the site. "It's going to be fun. I'm very excited. We're still working out the creative aspects of the whole thing, and I'll be producing on it as well. But I know what's in store, just the broad strokes."
ABC revealed back in May that the new spin-off will be set in Vermont and will feature "archrivals, villains and memorable alumni" from both 'The Bachelor' and 'The Bachelorette.' Unlike 'Bachelor in Paradise,' where the cast only had to focus on finding (or faking) love in order to get a rose to stay on the beach, 'Bachelor: Winter Games' will force the participants to compete in athletic competitions.
But, of course, getting a rose will be the casts' main objective.
"At the end of the day, it's going to be about finding love again," Rob Mills, who handles reality TV for ABC, told THR.
Rob stated that the franchise's long-time fans may see some throwback elements from Bachelor Pad, which used to air as the franchise's summer show before 'Bachelor in Paradise' was created.
"It will have some of the 'Bachelor Pad' DNA, in that there is going to be a competition element," he added.
The 'Bachelor' viewers are used to seeing the same familiar faces year after year on these shows (looking at you, Amanda Stanton), but Rob said that 'Bachelor: Winter Games' will introduce some new people that the American 'Bachelor' fans may not be familiar with.
"The other thing we're excited about is having contestants form the international formats of 'The Bachelor,'" he said. "So you have somebody from Bachelor Japan, Bachelor Australia, Bachelor Canada and Bachelor U.K. We're really excited to see if we can have some international romances as well as the competition in U.S. vs. the world."
But, naturally a lot of the franchise's "regulars" will probably weasel their way onto the show. (I mean…you can only sell waist trainers and weight loss tea on social media for so long, right? They'll need something else to do with their time!)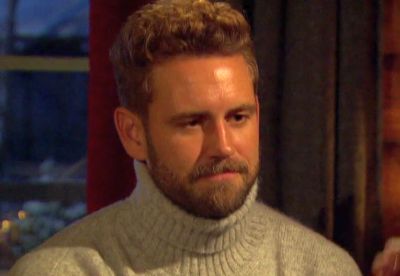 Chris Harrison stated that he hopes twins Emily and Haley Ferguson, who appeared on the last two seasons of 'Bachelor in Paradise,' will star on 'Bachelor: Winter Games."
"The twins have to be there. I love the twins," he told THR. "They're like, 'This might be the last time you see us!' and I'm like, 'Never. I'll always have you in my life.'"
Amanda Stanton stated that she will not be participating in 'Bachelor: Winter Games.' She told THR that the most-recent season of 'Bachelor in Paradise' was the last time 'Bachelor' fans will see her.
'[Bachelor in Paradise Season 4 is] kind of like my last shot at everything, and I had a lot of fun," Amanda, who has appeared on three 'Bachelor' shows so far, said. "I'm really glad I came back, but it's my last time."
Sure, Jan…
'Bachelor: Winter Games' will premiere February 28 on ABC.
(Photos: ABC)