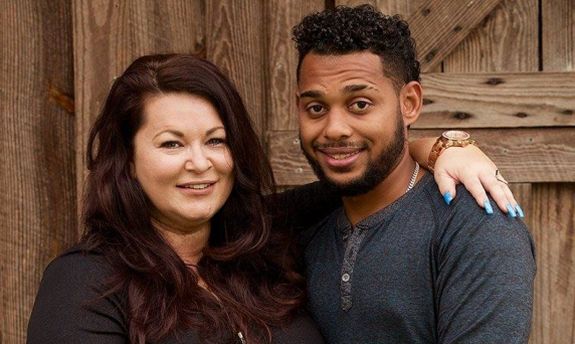 A brand new season of TLC's hit show, 90 Day Fiancé premieres tonight! The show, which is notorious for not only bringing a ton of drama (cough, Danielle and Mohamed, cough) but also a plethora of spin-offs, has a new batch of long-distance lovers they want us to meet!
Let's meet the new couples who are willing to leave it all behind (and put it all out there on TV) for the ones they love.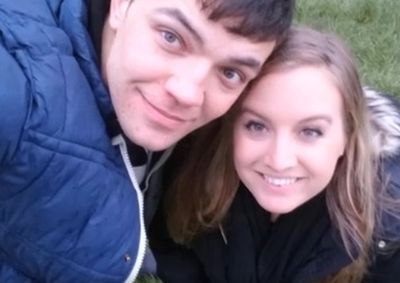 Elizabeth & Andrei
Elizabeth is a 27-year-old from Tampa, Florida, and Andrei, 31, is from Chisinau, Moldova. The pair met on a social media app while Elizabeth was looking for a guide on her European vacation. Andrei offered to show her around his country and eventually found his way into her heart.
Elizabeth is excited to have her beau in the U.S., but her father and brothers are worried that his traditional views on gender roles will make the relationship difficult.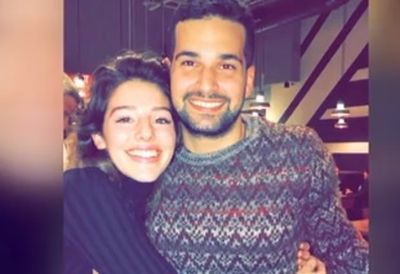 Evelyn & David
Evelyn (18) is from Claremont, New Hampshire, and David (27) is from Granada, Spain. These two also met on social media. David came across aspiring singer Evelyn's page and slid into her DMs. Evelyn says she was smitten with David's "sweet nature and strong Christian values." (Because nothing says "strong Christian values" like trolling for women over a decade younger than you on social media.)
"David and I have been saving ourselves for marriage," Evelyn tells us in the season's trailer.
However, there is already a snag in their "fairy tale romance." David wants to live in the big city, while Evelyn wants to stay in her small town near her family.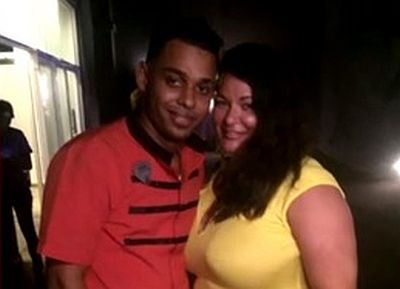 Molly & Luis
Molly (41) is from Woodstock, Georgia, and Luis (26) is from Santo Domingo, Dominican Republic. Cougar Molly was on a girls' trip to the Dominican when she met Luis slinging drinks at the bar. Molly was instantly smitten with Lu and he was instantly smitten with her bank account her. Luis wasted no time, proposing to Molly two months after they met.
However, Molly's children aren't as smitten with the younger man their mother picked up. Molly's 17-year-old and 6-year-old daughters aren't the only ones skeptical about her fiancé. Her conservative father also thinks Luis is only in it for the green card.
"I hope I never have to choose between fiance and family," Molly tells us in a preview clip.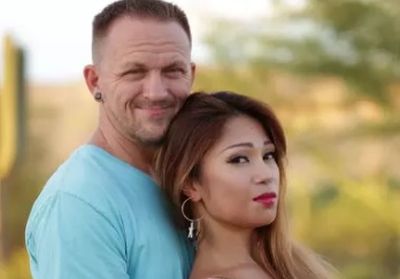 Josh & Aika
Josh is 43 and from Mesa, Arizona, while Aika is 36 and from Quezon City, Philippines. The couple met on a dating site when Josh's app "accidentally matched outside of his location." Sure, Josh. No one is buying that line.
Anyway, after messaging with Aika for a few months, Josh flew to the Philippines to propose to her and she said yes. Now they have to convince his friends that their love is real.
"She'll do anything she needs to do to get a United States visa," Josh's friend tells us in the trailer.
Josh has been married twice before and his loved ones are worried he's making another mistake.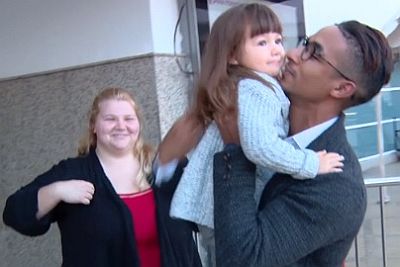 Nicole & Azan
And last, but definitely not least, we have Nicole and Azan. Do those names sound familiar? Well, they should. Nicole and Azan have already appeared on '90 Day Fiancé'' and are back for more televised fun.
Last season, Nicole went to Azan's native Morocco to meet with him but things didn't go as planned. Remember him telling her she was out of shape and she needed to "just exercise it's not hard?" Well, Nicole is determined to make the relationship work, so she's going back to Morocco and this time she's taking her 2-year-old daughter May with her, "in hopes that Azan will prove to be the father figure May has never had, and the partner that Nicole has always wanted."
Nicole still needs to convince her skeptical parents to co-sponsor Azan to come to the United States, since Nicole doesn't make enough money to support them both.
'90 Day Fiance' Season 5 premieres tonight on TLC. Watch a few sneak peek clips of the new season below!
(Photos: TLC)