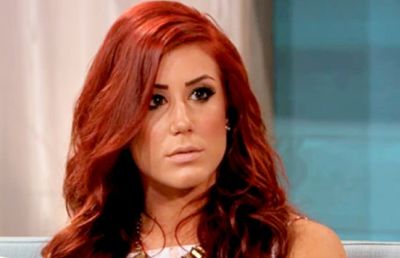 Chelsea Houska is one of the most popular girls of the Teen Mom franchise, but that popularity comes with a price: creepy fans!
The Teen Mom 2 star recently took to her Twitter to ask the show's fans to stop showing up at the home in South Dakota she shares with her husband Cole DeBoer and her kids.
"I love you guys and appreciate the support and love u have for my fam, but pleease don't come to our home..it makes us really uncomfortable," Chelsea recently tweeted.
Chelsea's house is prominently featured on 'Teen Mom 2,' so it's no surprise that fans are able to recognize it. Still, Chelsea stated the frequency of fans dropping in unexpectedly has increased lately.
"Unfortunately it's been happening enough lately where I just felt like I had to say something," she tweeted.
Apparently, fans aren't just stopping by to say "hi." They also want to take things to the next level of creepiness, judging by a story Chelsea told on Twitter.
"When I was pregnant with Watson I had someone come to my door, I answered thinking it was UPS or FedEx w/ a package," she wrote "[The visitor] proceeded to touch my pregnant belly and ask me personal questions about my life."
Chelsea's 'Teen Mom' franchise co-star Catelynn Lowell revealed that she has also had fans come to their house.
"It has also happened to @TylerBaltierra and I and you are correct it feels so uncomfortable…" Catelynn wrote on Twitter.
Kail Lowry appears to have also had unexpected visitors at her home, because she responded to Chelsea, "Thank you for tweeting this!!!! Agreed."
Perhaps Chelsea could line up a bunch of Farrah Abraham blow-up dolls on her lawn. That'll keep everyone away!
(Photo: MTV)