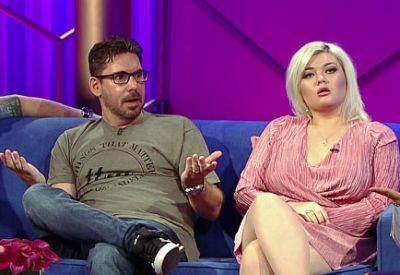 Teen Mom OG fans were shocked when news broke on Wednesday that Amber Portwood is pregnant with her second child, but perhaps no one was more surprised by the news than Amber's former fiance, Matt Baier.
Radar Online tracked the former 'Teen Mom OG' star down in Las Vegas, where he's been living since his split from Amber earlier this year and apparently broke the news of Amber's pregnancy to him.
"You're kidding!" a blindsided Matt reportedly told the site.
He then added that, even though he hasn't spoken to Amber "at all" since their breakup, he's happy for her and her new beau, Andrew Glennon.
"Amber is a great mother," Matt told Radar. "If this is what she wants then I'm extraordinarily happy for her and I wish them nothing but the best."
He also stated that he planned to congratulate her via text message, and revealed that he's currently dating someone new himself.
Matt has basically disappeared from the spotlight since being dumped by Amber this spring after a variety of cheating allegations broke. He and Amber went to Los Angeles in early summer to film a season of Marriage Boot Camp: Reality Stars, which is where Amber met her new baby-daddy Andrew. (Matt reportedly left the show during filming.)
Amber and Matt were together for several years, but Amber did not become pregnant during that time. Fans were surprised that Amber didn't get pregnant (due to the fact that dad-of-many Matt is obviously a very fertile man!) During an episode of 'Teen Mom OG,' Amber explained that she was actively choosing not to get pregnant, because she was on medications for her bipolar disorder that she would have to get off of if she conceived.
She stated that the medications would "mess up the fetus" if she continued to take them during her pregnancy.
It is not known if Amber is currently taking the medications.
(Photo: MTV)