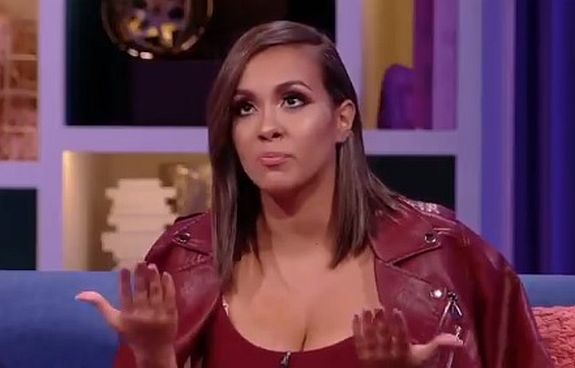 Briana DeJesus currently has something than none of the other Teen Mom 2 girls have (and, no, you don't need an antibiotic for it); She actually has a real job!
Unlike her co-stars, who haven't punched a time clock for years, Briana still gets up in the morning and heads to an office for work. The 'Teen Mom 2' star has mentioned having to go to work several times on the show and on social media but, until recently, she never revealed what it is she does to earn her paycheck.
Last week, Briana revealed that she works in the timeshare industry. This makes sense, since Briana lives in the Orlando, Florida, area, which is a hotbed of timeshare properties due to Walt Disney World being there.
"I work in timeshare," Briana tweeted, adding that she does not sell the timeshares herself.
"I deal with the backhand work of it," she told a fan on Twitter.
Briana didn't reveal exactly where she works (which is, of course, a good thing because she wouldn't want some #TeamKail 'Teen Mom 2' fans coming to her work to tell her what they think about her new relationship with Javi Marroquin).
Currently, only Briana and Teen Mom OG star Farrah Abraham have actual jobs outside their homes. (The Ashley is not counting hawking stuff on Instagram, or posting clickbait stories on social media as "jobs," just FYI. She is also not including any of the the 'Teen Mom' guys or supporting cast members, many of whom have real jobs.) Of course, a lot of the girls have clothing lines, books, etc. that they make plenty of extra income from.
Briana is making considerably more money now that she's appearing on 'Teen Mom 2.' Her paychecks are nowhere near the size of her 'Teen Mom 2′ co-stars', since she has only done one season of the show, but she will continue to get salary increases as she appears on more seasons.
(Photos: MTV)