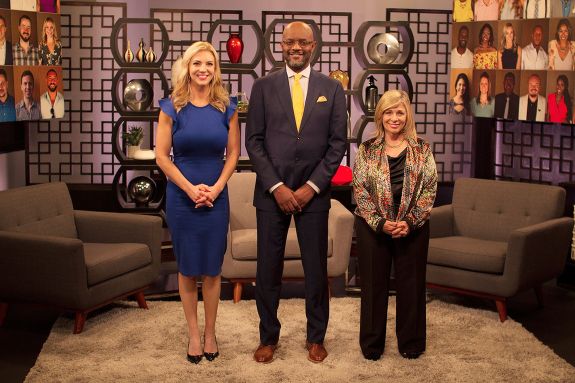 Married At First Sight is back, and this time it's coming to Beantown!
People confirmed on Monday that the sixth season of the show will take place in Boston. As per usual, the show will center on six singles from the area that were matched by a team of experts and are prepared to get married within minutes of meeting each other.
At the end of the "experiment," the three couples will decide if they want to stay married or get a divorce.
For Season 6, Boston psychologist Dr. Jessica Griffin will join the show's existing experts team, which includes sociologist Dr. Pepper Schwartz and Pastor Calvin Roberson.
As The Ashley has previously reported, very few couples from the show have gone on to have a lasting marriage. While two out of the three couples that were matched on Season 1 are still married, the show has been less successful the following seasons.
To date, all of the couples from Season 2 (which took place in New York City) have divorced (and caused a lot of drama!), as have all the couples from Season 3 (which took place in Atlanta). All three couples from Season 4 have divorced as well.
The Season 5 couples have had (slightly) better luck, but not by much. Danielle DeGroot and her made-for-TV husband Cody Knapek have split, and Sheila Downs and Nate Duhon are currently in the middle of a bitter divorce (that is being fought in part via Twitter, naturally).
Ashley Petta and Anthony D'Amico are still married, however, which means, to date, only three out of 15 couples have stayed together.
The show's producers are surely hoping their luck will improve once they get to Beantown! Lifetime has yet to announce the names of the Season 6 brides and grooms.
'Married At First Sight' Season 6 premieres Tuesday, January 2 on Lifetime.
(Photo: Lifetime)