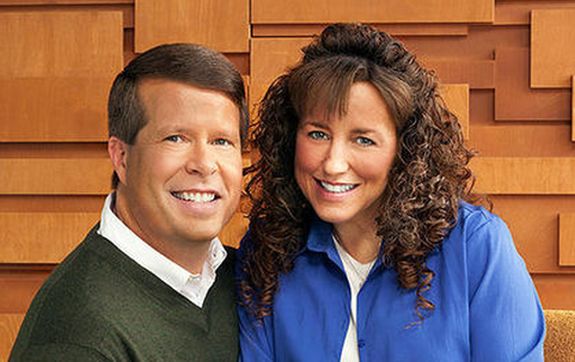 The Duggar Family is known for starring on 19 Kids and Counting, but on Monday, the reality TV family mourned the loss of their 20th child on what would have been her sixth birthday.
In an emotional post to the Duggar Family Official Facebook page, Jim Bob and Michelle Duggar honored their daughter Jubilee, who was stillborn on December 11, 2011.
"It's hard to believe Jubilee would have been 6 years old today," the post reads. "Jubilee is our 20th child who was stillborn. We so look forward to seeing Jubilee in heaven. In the Bible, King David's baby died and he stated, 'I shall go to him, but he shall not return to me.'"
The family also posted a photo of Jubilee's grave, which is located at Fairview Memorial Gardens in Fayetteville, Arkansas.
Jubilee weighed only 4 oz and measured 6 cm in length when she came into the world in December 2011. The family had announced a month early on the Today Show that they were expecting. During that announcement, Michelle revealed Jubilee was due in April 2012.
The family covered the loss of Jubilee in a special episode of "19 Kids & Counting." A portion of that episode is posted below.
(Photo: TLC)