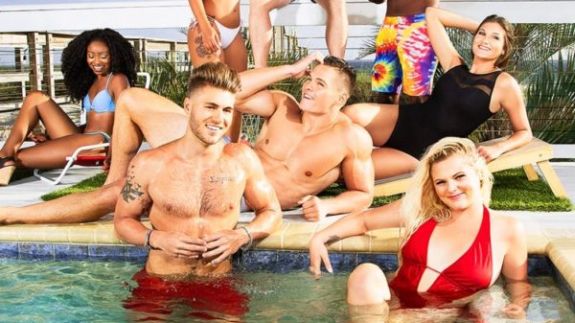 So many reality TV shows, so little time!
As faithful Roundupers know, The Ashley does her best to bring you all the latest news on reality TVshows and their stars. The Roundup can't cover every reality TV show and event, though, so here's a listing of some reality TV happenings that weren't covered by The Ashley this week:
"Floribama Shore' Recap! Tamara Tattles: Is This Show Really As Bad As It Looks? 
'Outdaughtered' Couple Divorcing? Starcasm: Adam & Danielle Busby Address Rumors Saying They've Split
"90 Day Fiance" Recap! Reality Tea: The Fiances Hit Their Breaking Point
'Fixer Upper' Couple's Future? Success: Chip & Joanna Gaines Discuss What's Next For Them
Jordin Sparks Mourns Her Pooch. Today: 'American Idol' Winner is Heartbroken After Death of Beloved Dog
(Photo: MTV)