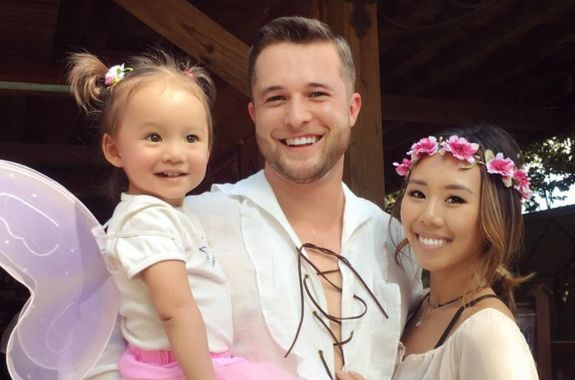 Ethan and Amber Diamond continue to be a perfect match!
The couple, who met and fell in love during the first season of Are You The One? announced via a Christmas-themed Instagram post that they are adding to their family. Amber and Ethan, who got married in October 2014, are already the parents of three-year-old Scarlett.
"You guessed it!! Santa left us something a little EXTRA special this year!" Amber captioned an Instagram photo of herself, Ethan and Scarlett holding a sonogram photo in a stocking. "Excited to welcome BABY DIAMOND no.2 June 2018! (It's about time, huh?) #babydiamond2"
Ethan also posted a photo of the family with the sonogram, writing, "The last official family Christmas photo as 3 Karats…this time next year, we will be 4!" (Because their last name is 'Diamond'….see what he did there?)
Amber and Ethan have not yet revealed if Baby No. 2 is a boy or a girl.
See Amber's adorable baby announcement below:
(Photos: Twitter, Instagram)