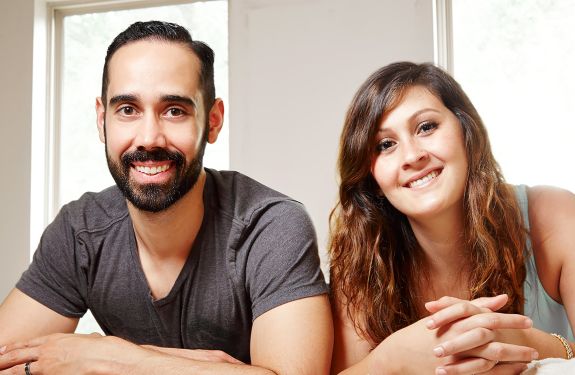 Married At First Sight star Sam Role is heading back down the aisle!
During the show's third season, Sam married Neil Bowlus, a man she had never met before. That marriage unfortunately ended in divorce (and one of the most painful-to-watch breakups in 'MAFS' history), but Sam is hoping to have more success the second time around.
On Sunday, Sam posted a photo of her accepting a proposal from her boyfriend Chris Wise, captioning the shot, "HE PROPOSED! #ISaidYes #SoonToBeMrsWise #2018Engagement"
While several 'Married At First Sight' alum congratulated her on the engagement, no one seemed more excited for Sam than her ex-husband, Neil. He took to Twitter to express his happiness for Sam and her new fiance.
"Extra special shout out to @Sam_MAFS who got engaged this weekend!" he wrote. "Incredibly happy for you  Congrats and happy forever!! #MAFS is a catalyst for growth. You are proof of that and you deserve greatness. Go get you some great!  P.S. Don't invite the ex to the wedding."
During their season of 'Married At First Sight,' Neil and Sam had a strained relationship. At the end of the six-week marriage, Sam wanted to stay married to Neil, but he chose to pursue a divorce. The couple has since become friends.
Neil's kind gesture garnered him a lot of support, and even a pat on the back from Sam's father, Bob.
"Always a class act," Bob wrote to Neil. "Still proud to call you son."
(Photos: FYI, Instagram)