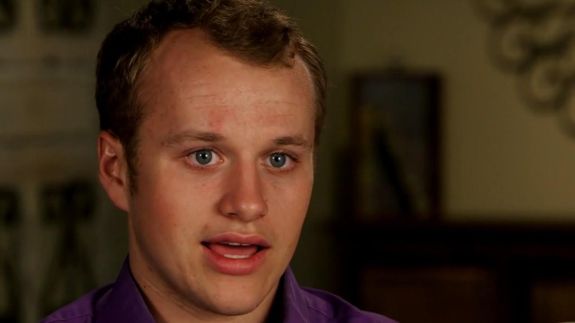 UPDATE! TLC has confirmed Josiah and Lauren's courtship. Scroll to the bottom to watch their announcement video.
The Duggar Family announced some big news while "on tour" in New Zealand last week: their 21-year-old son Josiah is officially courting family friend Lauren Swanson!
The Counting On stars, who have been Down Under speaking at Advanced Training Institute conferences for the past few weeks, reportedly told the crowd in New Zealand that Josiah has been courting Lauren since January 6, according to an attendee who went to the conference on behalf of the Facebook group Duggar Family News: Life Is Not All Pickles And Hairspray.
Lauren has been traveling with the Duggars during their tour of Australia and New Zealand.
The source reported that Josiah and Lauren (who hails from an extra-large, uber-religious family herself) were talking long distance for several months before they made things official. When introducing her (potential) future daughter-in-law, Michelle Duggar reportedly called Lauren "a jewel."
Lauren is 18 years old and the daughter of Dwain Swanson, who is very connected to the Duggar's church through ministry. The Swains have attended various Duggar events over the years, including the wedding of Jill and Derick Dillard (where this happened.) They currently live in Georgia.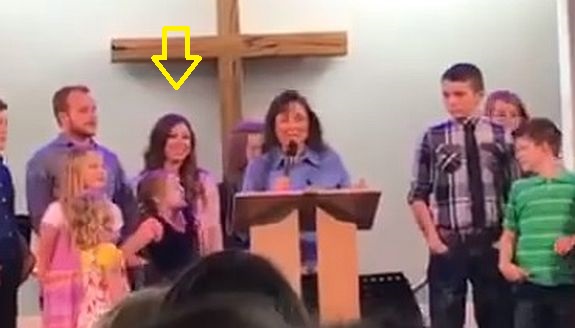 This is not Josiah's first attempt at a courtship. Back in 2015, the then 18-year-old Duggar son entered a courtship with 17-year-old Marjorie Jackson but the couple broke things off after just a few months. (She was reportedly scared off by the massive scandal Josiah's older brother, Josh Duggar, brought to the family that year.)
The Duggar kids only court people who they feel could eventually become their spouse. (They explain it as "dating with a purpose.") Should Josiah and Lauren become engaged and get married, he would be the seventh Duggar offspring to tie the knot. His older siblings Josh, Jill, Jessa, Jinger and Joseph are all married, as is his younger sister Joy-Anna.
Watch the official courtship announcement video below!
(Photos: TLC, Duggar Family News Facebook page)