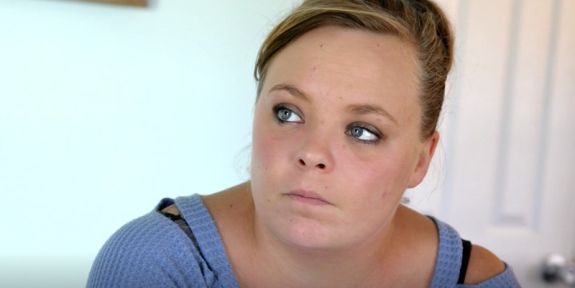 Teen Mom OG fans were left confused after watching Monday's episode. In the preview for next week's offering, Catelynn Lowell is seen telling her husband Tyler Baltierra that their daughter Nova is going to be a big sister. (She even bought a shirt for Nova to wear to announce the news.)
"Yes she is!" Catelynn tells Tyler excitedly as she hands him an "aced" pregnancy test. (Those are MTV's poorly chosen words, not The Ashley's by the way.)
Viewers found this confusing, of course, because Catelynn and Tyler have yet to mention a pregnancy and Cate is currently in treatment in Arizona.
So what gives? The Ashley went to her sources to find out what happened.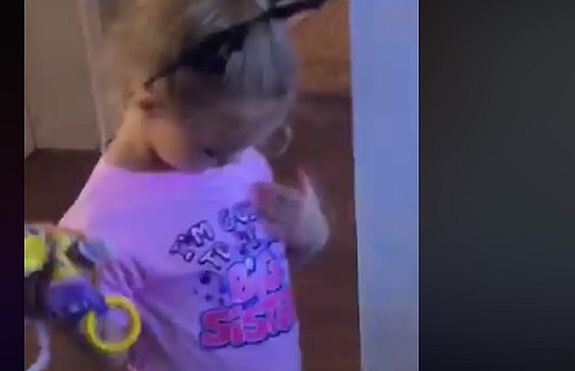 "It is actually really sad," one of The Ashley's sources tells her. "Catelynn got pregnant and surprised Tyler and Nova and then had a miscarriage not long after. That happened right before she went to treatment [in November] when she tweeted about thinking about killing herself.
"The crew and production staff heard she was about six weeks pregnant when it happened," the source added, "but no one is 100 percent sure."
Catelynn went to treatment soon after suffering the miscarriage, where she stayed for six weeks.
Sadly, Catelynn had to do her voiceovers for the season's episodes after her miscarriage.
"They don't do voiceovers until the episode is all done and being edited usually, so Catelynn had to talk about trying to get pregnant and then getting pregnant even after she had the miscarriage. We felt badly for her," the source said. "[The miscarriage] is definitely going to be a big topic on the show. That's why last week they made sure her voiceover was something like, 'I'm not telling Tyler I took my birth control out.'"
As The Ashley previously reported, an MTV film crew followed Catelynn into treatment in November, as well as earlier this month, to film at least some of her stay for the show.
Catelynn is not the only 'Teen Mom OG' cast member to deal with miscarriage recently. Her co-star Maci Bookout just revealed on-camera that she had a miscarriage in 2017.
(Photo: MTV)