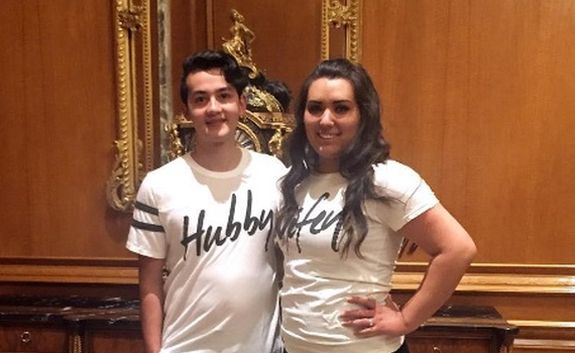 Another 16 and Pregnant couple bites the dust!
Izabella Tovar, who starred on the third season of the MTV reality show, took to Instagram on Sunday to confirm what fans had been suspected for months. In a lengthy post, she stated that she and her husband Jairo Rodriguez have separated after less than two years of marriage.
"There have been a lot of assumptions recently so I figured it was time to clear the air," Izabella captioned a photo of herself. "Jairo and I are separated and have been for a few months now. Unfortunately our marriage didn't work out and we are getting divorced."
We first met Izabella way back in 2010 when she was a pregnant 15-year-old hiding her pregnancy from her Catholic school friends. After appearing on "16 and Pregnant" together, Izabella and Jairo welcomed another child, Anatazia, in 2014. In 2016, Izabella became the first girl from the show to graduate from college with a Bachelors degree.
In recent months, though, fans began to notice that Jairo was absent from most of Izabella's social media postings, causing them to suspect something was wrong in the marriage. Izabella's Instagram post confirmed the news.
"There are many factors that went into this decision but none that need to be shared publicly at this time," she wrote. "We wish each other the best and are working on our co-parenting relationship.
"Even though I am sharing this publicly it is still a very personal decision," she added. "I understand this is not a decision that everyone agrees with but this is my life and this is what happened."
Izabella and Jairo were one of the few couples who remained together long after appearing on "16 and Pregnant." At press time, only Catelynn Lowell (Season 1), Mackenzie McKee (Season 4), Hope Harbert (Season 4), Jordan Howard (Season 4), Courtney Ames (Season 5), and Summer Rewis (Season 5) remain in a relationship with the man they starred on their episode of "16 and Pregnant" with.
(Photo: Facebook, Instagram)