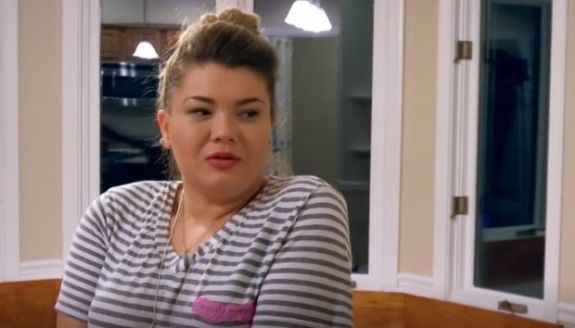 It's been two months since Amber Portwood confirmed she was pregnant with her second child, but on Wednesday, the Teen Mom OG star finally showed off her baby bump for the first time!
Amber posted a photo of herself hugging her stomach while her newest baby daddy, Andrew Glennon, and her daughter Leah stand next to her.
"I love my little family," Amber captioned the photo, which she posted to Instagram and Twitter.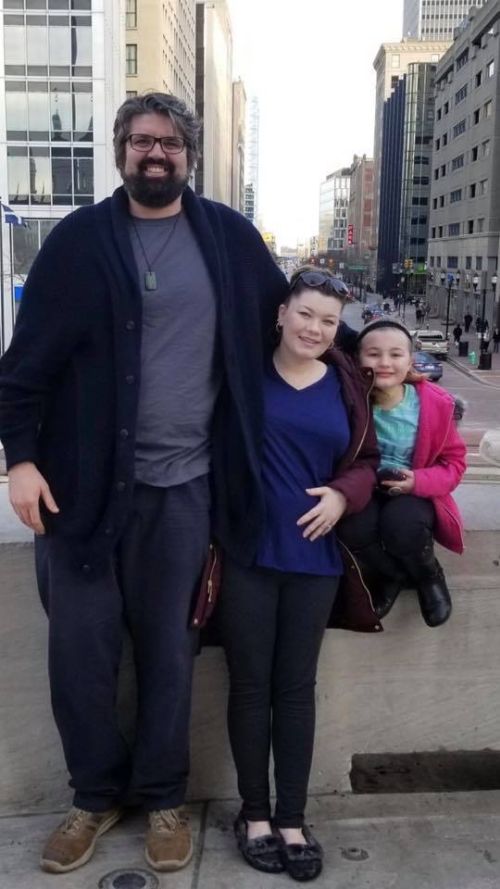 Amber has yet to reveal her due date, but she has confirmed that the baby she and Andrew are expecting will be a boy. (As far as The Ashley knows, they are planning to name the baby James, which is the name of Andrew's late father.)
'Teen Mom OG' fans watched this week as Amber revealed the "oopsie" pregnancy to her mother Tonya and cousin Krystal while on a Halloween hay ride (as you do). Due to the fact that Amber was only dating Andrew a few months before he knocked her up, Amber's family was understandably shocked by the news.
Anyway, Amber also used her Twitter session to respond to a few 'Teen Mom' viewers who scolded her for being behind on the child support she owed to Leah's dad, Gary Shirley.
"I'm not behind at all? This was on last season also. I pay lump sums to him not that it's any of your business but he gets paid 10k every time not monthly," Amber tweeted. "Come on have you not watched for the last 10 years. He'll do anything to make me look bad. This was said last season…"
Amber refrained from launching into one of her trademark Twitter rants, however. As The Ashley previously told you, Ambie exploded on Twitter earlier this month, attacking MTV and Gary for "making a mockery" of her pregnancy.
(Photos: MTV, Instagram)