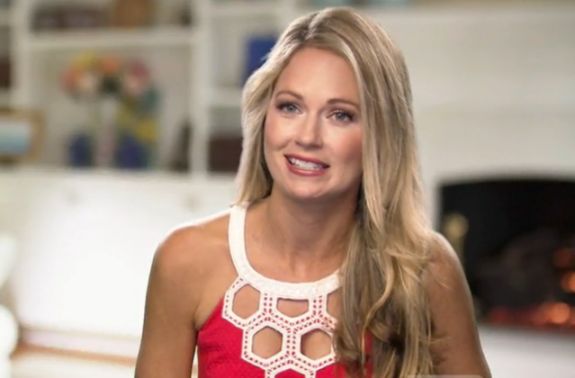 Fans of Southern Charm know Cameran Eubanks has always been one to tell it like it is and as a new mom, the reality star has continued to keep it 100 for her followers.
This week, Cameran took to Instagram to share that she's decided to stop breastfeeding her daughter Palmer. Cameran's post was accompanied by the caption, "I know I'm opening up the flood gates with this one," noting her decision may seem like a controversial one to some.
"Today marks the day I am DONE with breastfeeding. Gave it a good almost 3 months and I am retiring the boobs," she wrote. "Writing this in hopes it will make other mothers feel less alone. You see, I'm not quitting because my milk supply dried up or because I'm sick… I'm quitting because I'm just plain OVER IT. By CHOICE. I know I will get lectured and judged by this but it doesn't bother me. I need some freedom back for my sanity and the bottle and formula will allow that. You are NOT a bad mother if you don't like breastfeeding. A happy Mama is the best gift you can give your baby. (At least in my opinion)."
While Cameran may have expected a wave of negative comments from the mom army, the majority of the (nearly 20,000!) comments on her post were from those applauding her honesty and relating to her message:
"Do what's best for you and your baby," one of the comments read. "A happy, rested mama can make all the difference! Who cares what anyone else thinks?"
"I did the same exact thing at 3 months," a fellow mom commented. "It was mentally making me insane. I was SO relieved the moment I stopped. Good for you for listening to your mind and heart. THAT is girl power."
In addition to the many kind words from followers, one of Cameran's 'Southern Charm' cast mates, Craig Conover, also spoke in support of her choice, crediting his famously luscious locks to being a formula-fed baby.
Cameran and her husband Dr. Jason Wimberly welcomed Palmer in November. Before her Bravo days, Cameran appeared on The Real World: San Diego in 2004 and went on to compete on The Challenge "The Battle of the Sexes 2" and "Gauntlet 2" seasons.
(Photo: Bravo)