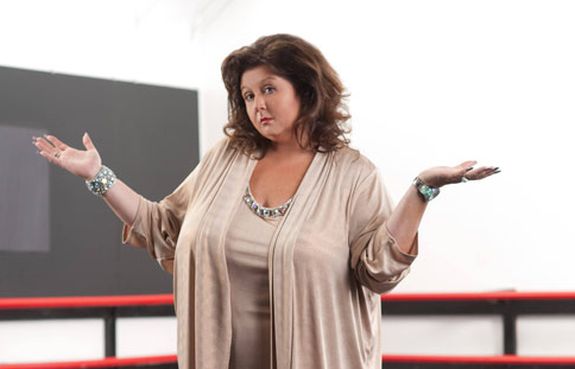 Abby Lee Miller is almost certainly doing a happy dance today!
Us Weekly broke the news that the former Dance Moms star was released from the California federal prison on Tuesday. She's been locked up in since last summer, having been sentenced to 366 days in federal prison for bankruptcy fraud.
According to Us Weekly, Abby is not going home, though. She is currently on her way to a halfway house in California, where she will stay for an unknown period of time. The magazine reports that Abby will have to abide by strict rules while at the halfway house or risk being sent back to prison.
The court documents state that Abby cannot use any controlled substance unlawfully, and that she must take a drug test within 15 days of her prison release, as well as at least two more periodic drug tests, with time and date to be determined by the court. She must also allow for her DNA to be collected if her probation officer requests it.
Us Weekly also reports that Abby's court documents state that she is to "report to the probation office in the federal judicial district [of the area she's been authorized to live in]" within 72 hours of being released. There, she will be meet with her probation officer who will discuss the conditions of her release.
In addition, Abby is not allowed to communicate or interact with anyone she knows to be "engaged in criminal activity." She also can't be arrested, pose "a risk to another person or organization," or possess a firearm or other weapons.
Abby was reportedly due to be released to a halfway house on February 20, but, due to overcrowding issues, her early release got pushed back.
To her credit, Abby has made the best of her time in prison. In addition to losing about 100 pounds (following a gastric bypass surgery she had right before entering prison), Abby has also reportedly passed a real estate class and received her personal finance class diploma while behind bars.
(Photo: Lifetime)