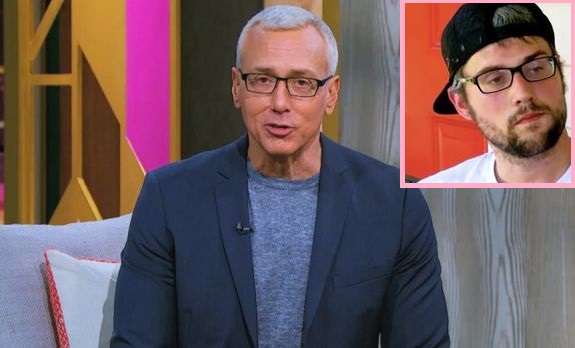 Dr. Drew Pinksy is worried about Teen Mom OG star Ryan Edwards.
The addiction specialist– who has known Ryan and the rest of the 'Teen Mom' crew since they were teens dealing with an unplanned pregnancy on 16 and Pregnant— did not hold back when he was asked for his opinion on Ryan's drug and legal problems, advising the reality star to go back to rehab to treat his substance abuse issues.
"My advice to Ryan is more treatment, more treatment, more treatment," Dr. Drew told Us Weekly on Wednesday. "It's like anybody with that condition. More treatment for a long period of time."
Last week, Ryan was arrested for violating probation stemming from a previous charge of heroin possession. Ryan's alleged abusive behavior toward his ex Maci Bookout and her husband Taylor McKinney caused them to file for protective orders for themselves and their kids against Ryan.
Dr. Drew, who used to host the reality show Celebrity Rehab, stressed that Ryan's life could be in danger if he chooses not to follow a recovery plan.
"Let's not fool around. These are life-threatening problems," he told Us. "He's no different from anybody else. Let's all say a prayer hoping he gets [more treatment]."
Ryan has made several attempts at getting help for his drug problems (including an alleged failed rehab stay in 2012). In May 2017, Ryan spent less than 30 days in The 'Hab. While Ryan and his family have insisted that Ryan has been sober since returning from rehab, 'Teen Mom OG' fans have questioned his sobriety, based on the behavior he's exhibited on the show.
Dr. Drew, who saw Ryan and Maci last month during the 'Teen Mom OG' Reunion taping, told Us Weekly that he has made it known to Maci that she can call him whenever she needs to talk.
"Everybody wants Ryan to get better, that's it," Dr. Drew said. "And nobody wants anything else. I mean, nobody."
(Photos: MTV)