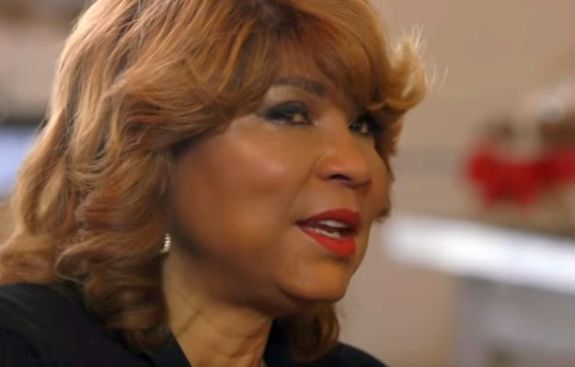 Tamar Braxton was not happy last November when her mother, Evelyn, got chatty with TMZ cameramen and discussed Tamar's divorce from Vince Herbert. After Evelyn told the site that she feared for her daughter's life (due to Vince's alleged abusive tendencies), Tamar stopped speaking to her mother.
"[I want Vince to] keep his hands off of my child," Evelyn said during the interview in question. "Stop before he hurts her or kills her. I love him, but I don't want him to kill my child. [It's] as simple as that . . . I think he needs to go and get counseling. I really and truly do, before someone gets killed."
Tamar had been doing damage control, denying any rumors of domestic violence in her marriage.
In a sneak peek clip of Thursday's Braxton Family Values, Evelyn finally reveals why she exposed Tamar's secrets to the press.
"You know I don't put your business out there!" a tearful Evelyn told her daughter before adding, "It was all out of desperation!"
The episode airs Thursday on WEtv.
Watch the sneak peek clip below:
(Photo: WEtv)