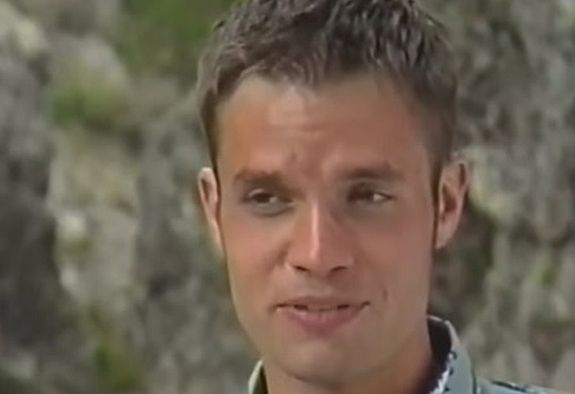 Road Rules star Brian Lancaster has died at the age of 43.
Brian, who starred on 'Road Rules: Latin America' in 1999, was reportedly found dead in his home last week, according to TMZ. The family of the former MTV reality star told TMZ that Brian has a history of arrhythmia and that his death was likely due to heart failure. It was not due to alcohol or drugs, the family added.
Brian appeared on the seventh season of 'Road Rules,' alongside Abe Ingersoll, Holly Shand, Josh Florence, Sarah Martinez and Gladys Sanabria. He was 23 when he filmed the show, and after completing 13 missions, ended up winning the season's "Handsome Reward," which was a new VW Beetle.
A 1999 story in Philadelphia's The Inquirer reports that Brian ended up on 'Road Rules' after producer Mary-Ellis Bunim discovered him waiting tables at a Chinese restaurant. He reportedly told the newspaper that getting cast on 'Road Rules' was "pretty much like winning the lottery."
Brian did not follow up his 'Road Rules' career by appearing on The Challenge. Instead, he pursued higher education, graduating from the University of Colorado Boulder with a Bachelor's degree in Journalism, Public Relations and Advertising. He later obtained a Master's degree in Elementary Education from Eastern University, according to his obituary.
He was engaged at the time of his death.
Relive the magic of 'Road Rules' by watching this clip of Brian on the show in 1999.