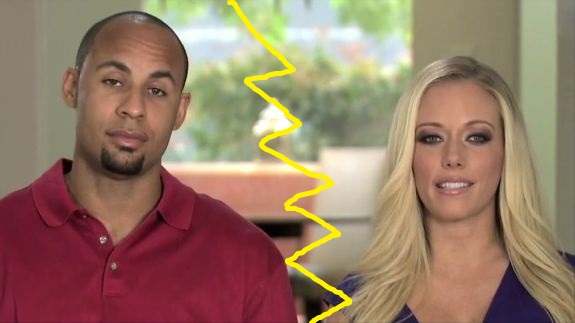 It's the divorce that has been years (and several seasons of Kendra On Top) in the making, but today it's finally official: Kendra Wilkinson has filed for divorce from Hank Baskett.
TMZ reported that Kendra officially filed her divorce papers on Friday, citing "irreconcilable differences" as the reason for the split on her legal docs.
Of course, this should come as no surprise to 'Kendra On Top' fans who have been following the saga of Kendra and Hank over the last month or so. Earlier this week, Kendra cried over her broken marriage on Instagram Live, even snapping pics of an outfit she was planning to wear to her lawyer's office to discuss the split. (Of course, everything was documented on social media, naturally.)
Kendra, who has been married to Hank since 2009 and shares two children with him, made sure to let her fans know on Friday that, although she and Hank have split, they still care about each other.
"Today is the last day of my marriage to this beautiful man," Kendra captioned a photo of herself with Hank. "I will forever love Hank and be open but for now we have chosen to go our own ways. I'm beyond sad and heartbroken because I did believe in forever, that's why I said yes but unfortunately too much fear has gotten in the way.
"We are both amazing parents and our kids will be happy n never know the difference other than seeing mama smile. Sometimes love looks funny. We are told to make sacrifices in life if it's true love well in this case it's me. I want to see happy Hank again… I miss that. Marriage was just a piece of paper and a piece of jewelry but our hearts will always be real. U will prob see us together a lot but it's because there's no hate. Love wins in this case it's just looks a little funny. Thank you Hank for a beautiful 8 years of marriage and 2 beautiful kids. I feel so thankful and blessed."
Unlike Kendra, Hank has remained completely silent about the split. He has yet to mention it on his social media accounts or in the press.
WEtv has yet to reveal if it plans to renew Kendra's reality show, 'Kendra On Top' for another season.
(Photos: WEtv, Instagram)