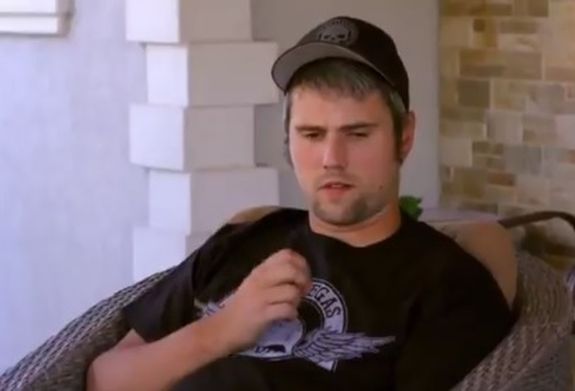 The law once again went easy on Teen Mom OG star Ryan Edwards.
The reality TV dad was reportedly sentenced on Tuesday in relation to his March arrest for breaking his probation. According to Radar Online, Ryan will do no jail time for his crime.
"Ryan got six months [of] probation and five public work days," Radar's source stated. "He has [to take] random drug tests in between."
The site also posted photos of Ryan arriving at the Red Bank City Court in Tennessee. His pregnant wife, Mackenzie, was nowhere in sight.
As The Ashley previously reported, Ryan was arrested on March 28 after breaking probation. The probation stems from a March 2017 run-in with police, when Ryan was cited after cops found a backpack full of drug paraphernalia and a heroin-loaded needle in his car. (As The Ashley told you, no mugshot exists from that incident because Ryan was only cited and not hauled into jail. Click here for more info on that arrest.)
For the 2017 incident, Ryan was cited for "simple possession of heroin and paraphernalia" and for having an expired registration on his car. He pleaded guilty to the possession of heroin charge and received an 11 month, 29 day jail sentence. (The court suspended it after Ryan paid a $750 fine and agreed to take drug tests for six months.) The possession of paraphernalia and expired registration charges were dropped, according to Radar Online.
Ryan and his wife Mackenzie have been absent on social media for the last few months. They did recently resurface on Facebook, though, after they purchased a brand-new pricey truck at a Tennessee car dealership.
(Photo: MTV)