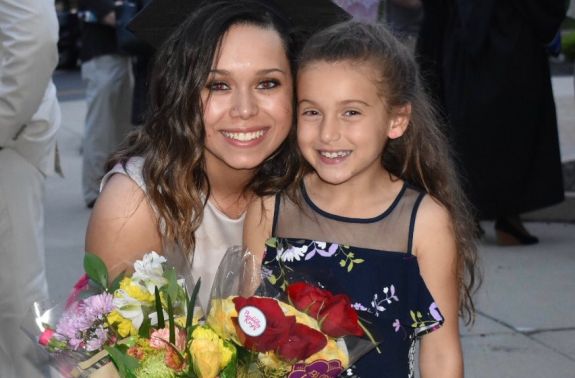 Taylor Lumas has come a long way from the pregnant 15-year-old she was while appearing on 16 and Pregnant back in 2011.
Taylor, now 22, has become the third girl from the "16 and Pregnant" series to graduate college with a Bachelors degree. On May 4, Taylor announced that she was officially a college graduate with a degree in nursing. She posed for photos with her seven-year-old daughter, Aubri, whom she gave birth to on her episode of "16 and Pregnant."
(In case you're wondering, the other girls with Bachelors degrees are Izabella Tovar, also of Season 3, who graduated in 2016, and Teen Mom 2 star Kail Lowry, who graduated in 2017. Season 1's Maci Bookout has an Associates degrees, as does Season 4's Katie Yeager. Season 1's Farrah Abraham claims to have two Bachelors degrees, although this has not been confirmed.)
Taylor was 14 when the filming of her episode began, and is the youngest girl to ever appear on "16 and Pregnant" over the course of its five seasons.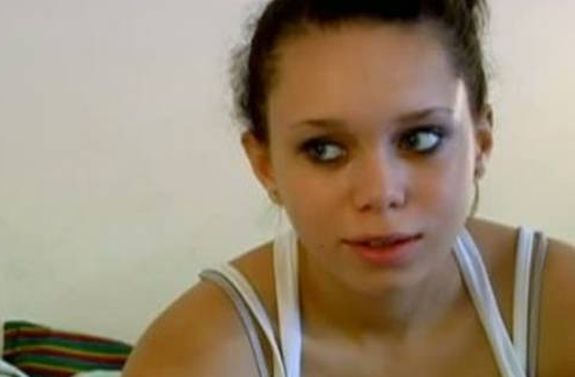 She has certainly beat the odds. According to recent NCSL.org stats, fewer than 2 percent of girls who had a baby before the age of 18 finish college by the age of 30. (Only 40 percent finish high school!)
She has also beaten another teen pregnancy statistic. One in five teen moms has a second baby by the age of 20, but Taylor, at 22, still only has one child. In fact, she is the only girl from "16 and Pregnant" Season 3 who has not had a second pregnancy.
In an interview with The Ashley in 2016, Taylor explained why she did not get pregnant again after having Aubri.
"I was so young [when I had my baby] and I didn't want to have more responsibility than I already had," Taylor told The Ashley. "I struggle with one kid, I can't imagine having another! I never put myself in that situation though, I used birth control."
She also speculated why so many of the girls from "16 and Pregnant" had second (or third) children so soon after appearing on the show.
"My guess is that the other girls want their kids to be about the same age. I think it's that maybe things are going well in their lives at that moment, so they want to have another kid," she added. "I was content with my one! If I have another kid, Aubrey will be at least 10."
My greatest accomplishment and best friend? pic.twitter.com/nq4ddi9jNE

— ●Tay is Bae● (@Miss_Tay16) June 10, 2017
Taylor recently tweeted that she has been watching MTV's newest teen parenthood show, Teen Mom: Young and Pregnant.
"My heart legit breaks when I watch these girls on young and pregnant," she wrote on Tuesday. "Just knowing how much they're hurting in that moment/situation. Don't miss those days!"
To read The Ashley recap of Taylor's "16 and Pregnant" episode from 2011, click here!
To find out what the other girls from "16 and Pregnant" are up to, click here!
(Photos: Twitter, MTV)