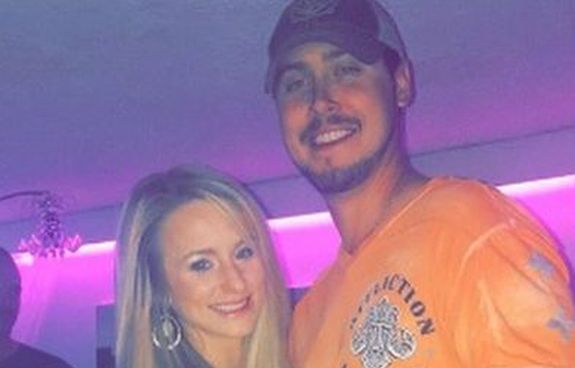 Teen Mom 2 viewers got a glimpse of what Season 8B will entail when MTV released the season's extended trailer last week. The trailer showed Leah Messer playing with the idea of getting back together with her ex-husband (and baby daddy #2) Jeremy Calvert, with Leah even admitting to her friend that she "hooked up" with her ex.
In an exclusive interview with The Ashley, Jeremy discusses how he feels about Leah now, several months after those 'Teen Mom 2' scenes were filmed. Plus, he reveals where his current girlfriend, Desi Kibler, fits into the puzzle.
"I didn't cheat on my girlfriend Desi with Leah," Jeremy told The Ashley. "When me and Leah hooked up, I was a single man."
Jeremy explains that he and Desi briefly dated in late December/early January, but decided to go on a "Ross and Rachel"-esque break shortly after.
"Everybody acts like me and Desi had been together this whole time but we actually were not together from mid-January until April," Jeremy said. "She had a lot going on with school so we took a step back so she could figure out what she wanted to do.
"It was a mature thing to do," Jeremy added. "We weren't trying to rush anything, so we took a step back."
Jeremy says it was after he and Desi went their separate ways that he and Leah began to talk about starting things up again.
"Does it make me feel like Addie could have her family back together? Yes," Leah tells her friend in the trailer.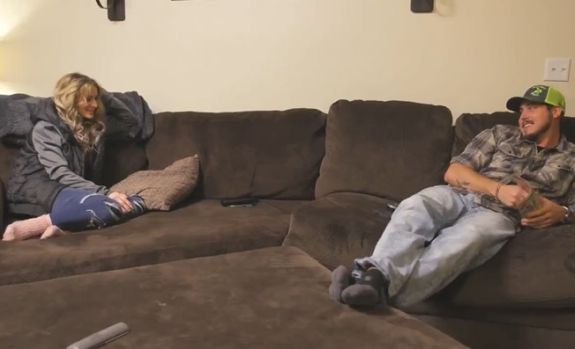 However, the exes (who share custody of their five-year-old daughter Addie) did not end up getting back together, Jeremy says. They did, indeed, hook up, though.
"I don't know how MTV is going to edit it, but we didn't get back into a relationship," Jeremy said. "We were both single, though. Me and Desi werent' together when me and Leah hooked up."
As The Ashley previously reported, Leah discussed her hookup with Jeremy during an appearance on Kail Lowry's Coffee Convos podcast back in February.
"We're friends and we get along great for Addie," Leah said at the time. "I guess at first maybe I considered [getting back together with Jeremy]. Like, 'If we are getting along this great, why not try it again for Addie's sake' but at the end of the day we weren't happy. We didn't do well together but we do great as friends."
Eventually, Jeremy says he reconnected with Desi, and the two made things official in April. Later that month, Jeremy bailed Desi out of jail after she was arrested for DUI twice in one night. (Click here for more info on that!)
Jeremy says that, although he and Leah didn't end up getting back together, he still has a great relationship with her.
"We get along really well," he said. "I have nothing negative to say about Leah. She knows she can always call me, even if she just needs to vent about something. I really loved that girl a lot but, as of right now, we are basically like two good friends who had a baby.
"I'd rather be friendly with my ex-wife than us arguing every day," he added. "I don't want that tension around my daughter."
He did say, however, that he is very pleased with how Leah has turned her life around in recent years. (Leah went to rehab to combat depression and anxiety, and a rumored drug habit, although she has never confirmed that she dealt with substance abuse issues.)
"She's healthy and she's doing great for herself," Jeremy said of Leah, whom he was married to from 2012 to 2015. "I'm really proud of her for straightening up and getting back on her own two feet. That's my kid's mother; I want her to be happy."
Related Story: Jeremy Calvert & Randy Houska React to Jenelle Evans' Gun-Pulling Incident
(Photos: Twitter, MTV)