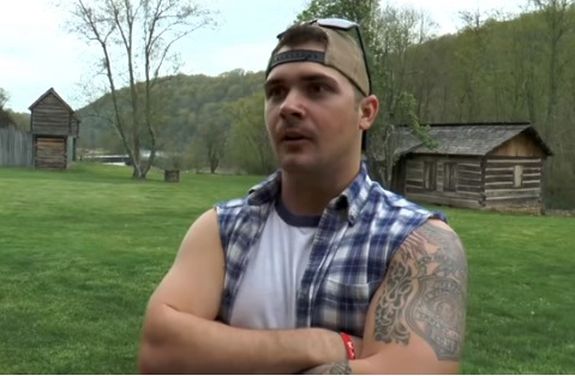 The hills of West Virginia will soon be alive with reality TV drama!
Just two months after MTV revealed that it will air the Buckwild-inspired reality show, Made in Kentucky, another show about wild teens in the hills and hollers of The WV is being put together by the producers behind the original 'Buckwild.'
The new show, West Virginia Wilder, is described as a "comedic follow-doc" and, according to Deadline will even star a relative of the late 'Buckwild' star Shain Gandee.
"I think this show will be a completion of what we got started," Executive Producer (and Morgantown native) J.P. Williams told the Charleston Gazette-Mail. "We had an unfortunate thing occur, now time has passed. The time feels right to come back and revisit [West Virginia] in a positive way."
'West Virginia Wilder' is being filmed in the West Virginia towns of Morgantown and Charleston, which is very close to where MTV filmed 'Buckwild.' The production team is hoping that the new show will be able to recapture the popularity that the original 'Buckwild' had before it was cancelled in 2013 due to the accidental death of Shain.
"The original producing team has gone back to Appalachia where it all began," a new press release promoting 'West Virginia Wilder' reads. "[The executive producers] believe the project and new cast, including Spencer Tarley related to Buckwild's late Shain Gandee, are the next breakout stars of the reality genre."
According to Executive Producer Jennifer Novak-Riker, the gals of 'West Virginia Wilder' are the most "buckwild" of the bunch!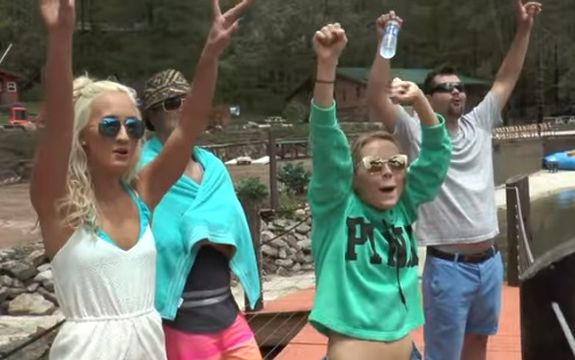 "We are always searching for interesting characters across the country and when we recently went to Morgantown, we struck gold," she said in the press release. "The female cast members are strong and dynamic and lead this wild bunch, which is refreshing to see."
The first trailer for 'West Virginia Wilder' shows the crew getting up to some hillbilly-style mischief. We can see a car exploding, someone twerking on a motorcycle (as you do), teens doing donuts in a U-Haul truck, and various cast members being pulled behind boats, trucks, and automobiles.
The trailer also introduces us to some of the cast members. First, we meet Shain's cousin, Spencer Tarley (who goes by "Tar," naturally).
The Ashley has located information about the rest of the 'West Virginia Wilder' cast as well:
Kearstin Losh: A former high school track star who graduated high school in 2016, Kearstin is now a student at West Virginia University. In the trailer below, she warns everyone in the trailer not to cross her.
Kathleen Lantz: Blond beauty Kathleen tells us in the trailer that she "likes to get rowdy and look good doing it." She's a former cheerleader who is a bit older than some of the other cast members. She graduated from junior college in 2016.
Keliegh (Last Name Unknown): She likes to ride motorcycles and worries about where to hide her gun while wearing short-shorts.
"No Shirt" Nick Hunter: Nick likes playing flaming drums in his country band Pantry's Party. He does not, however, like wearing shirts, hence his nickname. According to his Instagram account, Nick also like guns, West Virginia girls and motorcycles.
Juice Banner: Not much is known about him yet, but from the trailer we do know that he has high aspirations for his future.
"Five year plan? To stay alive," Juice tells the cameras in the trailer.
It is still unclear which network the show will air on. However, the producers told Deadline that MTV may still be interested in picking it up, even though the network already has 'Made In Kentucky' in the works.
"MTV knows we are back in West Virginia and has asked us to bring in the project," the producers said. "We are currently pitching all of the cable and streaming buyers to find the best home for the series."
No premiere date has been set for 'West Virginia Wilder' yet, but it's rumored to begin airing sometime this summer.
Watch the buckwild first trailer for 'West Virginia Wilder' below!
(Photos: YouTube, Instagram)