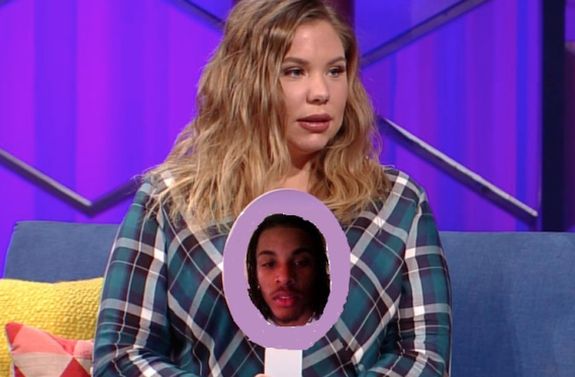 Kail Lowry apparently just can't quit her ex, Chris Lopez!
Multiple sources tell The Ashley that the Teen Mom 2 star confessed that she is still in love with her third baby daddy while on stage filming the 'Teen Mom 2' Season 8B Reunion last weekend.
One audience member tells The Ashley that Kail broke down in tears when Dr. Drew Pinsky brought up the subject of Chris, whom Kail shares her son Lux with.
"She was blubbering, saying that she can't help it and that she still loves [Chris]," the audience member said. "Dr. Drew was staring at her like, 'WTF is wrong with you?'"
The Ashley's sources tell her that the conversation came up after Kail's ex-husband Javi Marroquin left the stage, after chatting with Dr. Drew about his inability to stay single for very long.
"Kail said that she used to be a lot like Javi is, sort of like a love addict who jumped from relationship to relationship," the audience member said. "Then she said she's been single for about nine months, yet she's still in love with Chris."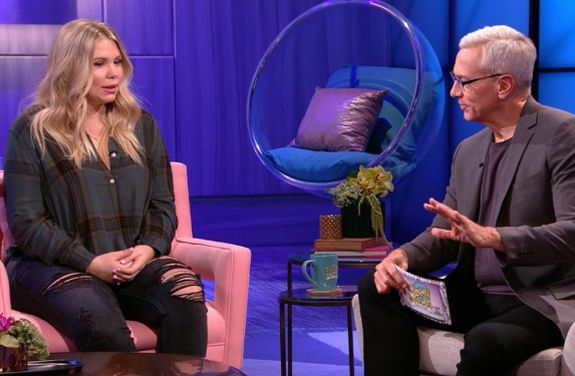 The audience member said that's when Kail broke down in tears and Dr. Drew tried to talk some sense into her, bringing up the fact that Kail's relationship with Chris has been less-than-stellar, with accusations that Chris got physical with Kail coming into play.
"Dr. Drew told Kail, 'That's not love!' but she disagreed with him," the audience member said. "She said her feelings for Chris are different than the ones she's had for anyone else [she's been with] and that she didn't need to hear Dr. Drew's speech about how she shouldn't love him."
Kail got into a fight at the Reunion with her 'Teen Mom 2' cast mate Briana DeJesus over a comment Briana posted on Instagram about Chris being abusive toward Kail.
"She gets beat the f**k up by Chris in front of her kids," Briana wrote on Instagram earlier this month. (The comment has since been deleted, and Chris has denied, via Twitter, that he beat up Kail.)
On a past episode of 'Teen Mom 2,' though, Kail has talked about how bad her relationship with Chris was.
"He cheated on me my whole pregnancy," she said. "The things I went through all the way leading up to having [Lux] is something I wouldn't wish on my worst enemy."
Kail recently hinted on her Coffee Convos podcast that she and Chris had been getting along lately. On a recent episode, she confessed that she spent Mother's Day with Chris and Lux.
"I don't believe in true love…since Chris," Kail stated on an earlier podcast episode. "I really thought Chris and I were…I would have done anything for him."
Chris has never appeared on 'Teen Mom 2' (without his face being censored, anyway) and has refused to take part in anything to do with the show.
(Photos: MTV, Instagram)