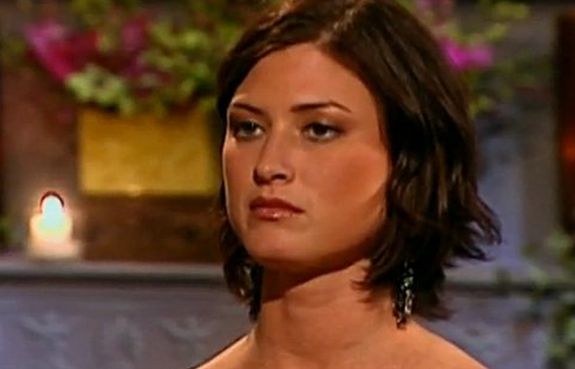 Many former stars of The Bachelorette have gone on to live a very public life, continuing on with reality TV or writing books about their experience on the show. However, Season 2 'Bachelorette' star Meredith Phillips has kept a very private life since she appeared on the show in 2004, and in a new interview with the Reality Steve podcast, we may now know why she's been reluctant to discuss her stint as 'The Bachelorette': she claims she was sexually abused while filming her season.
"In this podcast, Meredith reveals for the first time a story of an alleged sexual abuse that happened to her while she was 'The Bachelorette," Reality Steve says in the episode intro.
Meredith's season of 'The Bachelorette' was filmed in October and November 2003 and aired in January and February of 2004.
When Reality Steve asked Meredith what the hardest thing she had to deal with while being 'The Bachelorette' was, Meredith pauses, almost as if she's trying to decide if she wants to "go there," and then her story of alleged sexual abuse comes tumbling out.
"Besides always being really tired, and some of the producers were—how do I say this?—helpful but not helpful," she says. "In terms of trying to make me relax…"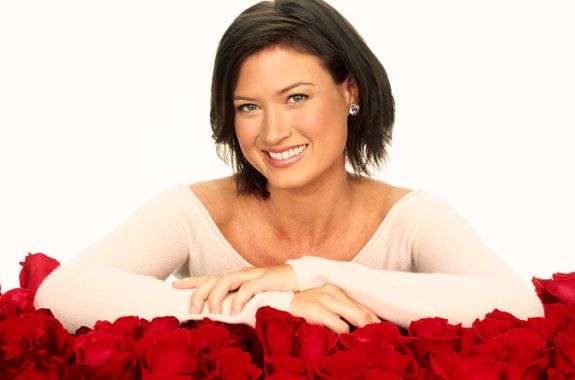 "Normally, I wouldn't really talk about this but I'm going to tell you because it's bothered me for years," she says. "I know another friend of mine who is currently working on the show felt the same experience that I did about getting roofied in a hot tub and kind of accosted."
Reality Steve is left stuttering and he attempts to get Meredith to clarify her story.
"You were roofied by a producer?" he asks.
"By a masseuse that a producer hired to come into my room and give me a massage," Meredith said. "She said, 'OK I'm going to give you a pill…I just assumed it was an aspirin or something to loosen up my back or Tylenol or something and it definitely wasn't that, that's for sure.
"The last thing I remember is that she got naked and she was in the tub with me, rubbing my back, and rubbing areas that probably she shouldn't have. Then I was put in bed and I woke up naked…don't remember much," Meredith says. "I wasn't even drinking!"
Meredith stated that the alleged incident happened in the early part of her season, when she was still filming in Los Angeles.
"This is hard for me to talk about," Meredith told a stunned Reality Steve. "I think I've put it somewhere else in my brain…
"I remember everything up to a certain point," she said. "When the pill kicked in, I literally couldn't even move my body. So, I don't know what the pill was, but all I know was I was told that this will make you feel better."
"When I couldn't move my body when she drew me a bath and got in with me naked, I couldn't do anything," she added. "I couldn't move my limbs…I probably was drooling. I don't know what I was given."
Reality Steve asked Meredith if she considered quitting the show after the alleged incident happened.
"There definitely was a part of me that was like 'I don't want to be a part of this,' that's for sure, but I'm also the kind of person who finishes what she starts, and, of course, I couldn't end it [contractually]," she said.
Meredith told Reality Steve, "It is a huge deal. I have worked through it, maybe throwing it in the back of mind because I had no control, zero. I think that was the hardest part for me. I couldn't even lift my arms to say 'No.'
Meredith says she didn't speak up about what allegedly happened until later, because she felt "weird" and "violated."
"Most of the other crew didn't know that this masseuse was coming in to give me a massage," she added. "Most people didn't know."
Reality Steve commended Meredith on being brave enough to talk about the alleged incident. Meredith said she didn't speak up for a specific reason.
"I have kind of held it in for a long time because in a weird way I wanted to protect the franchise, which is f**ked up, because of all the people I got along with, the producers, for the most part…"
"I would hate to know that happened to any woman in general, I guess I should have known better," Meredith added. "But I trusted these people and I was so tired most of the time, I trusted. In my years after, my trust level with people has diminished because of it."
Meredith also talked about her life post- 'Bachelorette' including her breakup with Ian McKee, the man she chose at the end of the show. (They split in 2005, although Meredith admitted on the podcast that she is still in love with Ian.)
"Him and I had a really beautiful relationship," she said. "That's why a lot of people don't know our story because I didn't allow it. I didn't want it to be on social media because then it's being, like, not real."
In 2013, she came forward and discussed her struggle with alcoholism. On the podcast, Meredith stated that her drinking contributed to the breakup of her post-show marriage. She said that although she went to rehab in 2011, she is no longer maintaining her sobriety but doesn't feel that she has a problem with alcohol anymore.
"When my parents passed away, it ruined me. It still ruins me, but I don't use alcohol to change that anymore," she said.
Meredith said she's now working as a sous chef in Oregon.
The producers of 'The Bachelorette' have yet to comment publicly on Meredith's claims of sexual abuse. However, Reality Steve gave his thoughts on what Meredith said.
"Meredith did not reveal the name of the alleged perpertrator in this so there's really no way for me to confirm the details on that, but as with any story, we're only hearing on side," Reality Steve says on the podcast. "I would encourage anybody to keep an open mind until all sides of the story are told, if they are.
"I don't have any reasons to doubt her," he added. "I don't see what she has to gain by lying to me."
Listen to Reality Steve's full podcast interview with Meredith below:
(Photos: ABC)