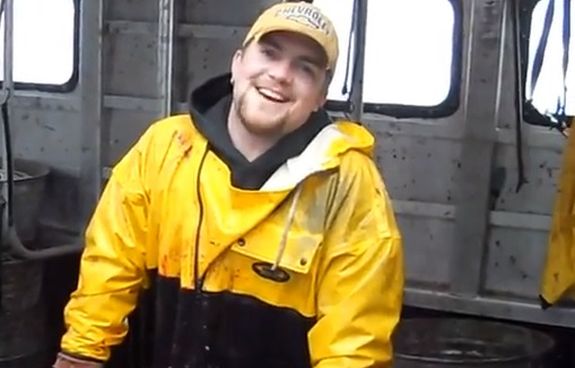 Blake Painter, a boat captain who appeared on Seasons 2 and 3 of the Discovery Channel reality show Deadliest Catch, has been found dead at his home in Oregon.
TMZ broke the news on Tuesday that the body of Blake– who captained the F/V Maverick before quitting the show during Season 3– was discovered on Friday by police. Clatsop County Sheriff Tom Bergin told USA Today that Blake's friend had gone to Blake's home near Astoria, Oregon, and called police after seeing a body lying on the kitchen floor. Blake had reportedly been dead several days before he was discovered.
TMZ reported that cops "discovered substances inside the home that they'll test for possible narcotics. They also found prescription pills, but it's unclear if they were a factor."
Blake was an expert king crab fisherman, who, after appearing on 'Deadliest Catch' in 2006 and 2007, had several run-ins with the law. In January, he was arrested in Oregon for heroin possession and driving under the influence of narcotics after cops allegedly saw Blake smoking heroin behind the wheel of his car.
His arrest record also shows a 2015 arrest for criminal driving with a suspended license, and a 2013 arrest for driving under the influence.
TMZ reports that foul play is not suspected in Blake's death. An autopsy and toxicology test are scheduled.
'Deadliest Catch' star Nick McGlashan, who has been open about his own substance abuse struggles on Discovery Go's Inside Sober Bay, took to Twitter on Saturday to mourn the loss of Blake.
A fellow fisherman has lost his life due to an overdose. Prayers to his family please ?

— Nick McGlashan (@NickMcglashan) May 26, 2018
A former crabber from the #deadliestcatch family. RIP buddy ??

— Nick McGlashan (@NickMcglashan) May 26, 2018
(Photos: YouTube, Twitter)