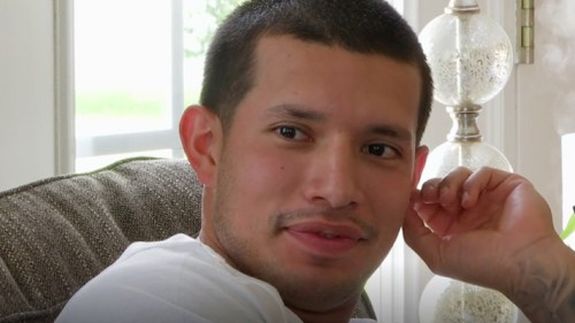 Javi Marroquin shocked Teen Mom 2 fans last week by announcing that his on-again girlfriend of a few months, Lauren Comeau, is pregnant with the couple's first child. Over the past few years, the 'Teen Mom 2' dad's love life has been an interesting–and somewhat confusing–intersection of short-lived loves.
To help trace Javi's trail to finding his second baby mama, we've prepared a timeline of Javi's romances, starting with the "boo" that  put him on TV– 'Teen Mom 2' star Kail Lowry–and ending with his baby mama-to-be, Lauren!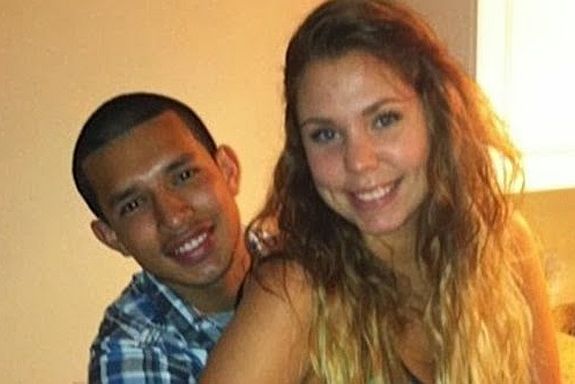 2011: Javi meets Kail at the Buckle store she's working at in the local mall. Javi tries to woo Kail (presumably by reciting Drake lyrics to her), but she is initially not interested.
"I turned him down!" Kail wrote on Twitter back in 2012. "Anyway, from there he came into Buckle again and we started forming a friendship via Twitter and Buckle visits. Eventually, I gave him my number."
December 2011: Javi gets his first taste of real fame when photos of him kissing Kail make headlines worldwide. UK news site The Daily Mail calls Javi Kail's "mystery man."
January 2012: Javi and Kail are officially "a thing."
September 4, 2012: Javi and Kail get hitched—officially—in a no-frills ceremony at a Pennsylvania courthouse.
September 15, 2012: Even though they are already secretly married, Kail announces that she is officially engaged to Javi. 'Teen Mom 2' viewers eventually get to see the proposal play out on the show, with Javi taking Kail to her hometown and having her young son, Isaac, help him pop the question. News of Kail and Javi's secret marriage breaks in November 2012.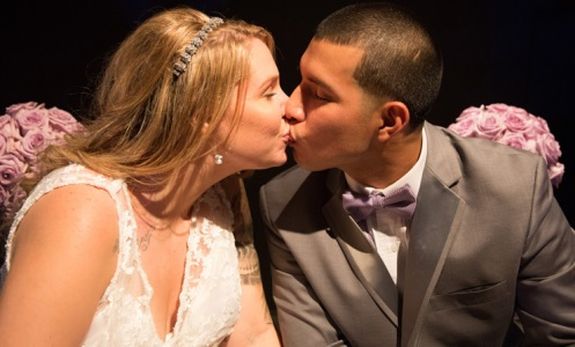 September 21, 2013: Javi and Kail have another wedding ceremony at a New Jersey aquarium. This ceremony and reception is filmed and later shown on 'Teen Mom 2.'
November 2013: Javi and Kail welcome their first and only child together, son Lincoln.
Late 2015: Although accounts vary, Javi and Kail both state that they had split before Javi left for deployment in Qatar in January 2016. The separation papers were filed in December 2015.
May 2016: Kail confirms—after being ambushed by paparazzi— that she and Javi are, indeed, in the process of getting divorced.
August 2016: Javi reveals that he is beginning to date again, and confesses to being a relationship-aholic.
"I love to love," he told Radar Online. "I love sharing experiences with one person."
November 2016: Kail and Javi are not considering getting back together, but they still appear together on 'Marriage Boot Camp: Reality Stars' to work on their "co-parenting" relationship.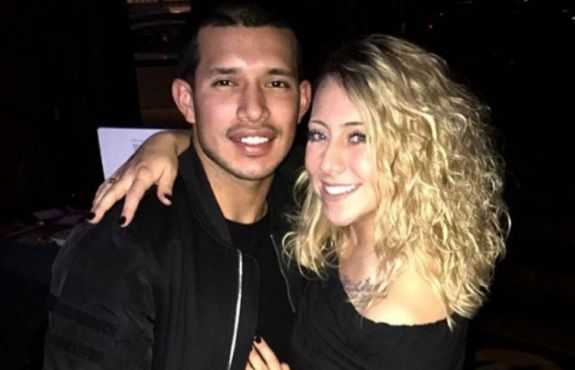 December 2016: Javi starts dating Cassie Bucka, though their relationship did not last more than a month. In January 2017, Javi confirmed to Radar that his new romance was already over.
"She's amazing, but Cassie has been really hurt in the past so it's hard for her to not think that she'll be hurt again. I don't think she was ready for everything to come at her at once," he told the outlet at the time. "She's an amazing girl though and if she ever does allow someone to love her that'll be a lucky guy. I hope it'll be me, but not right now I guess."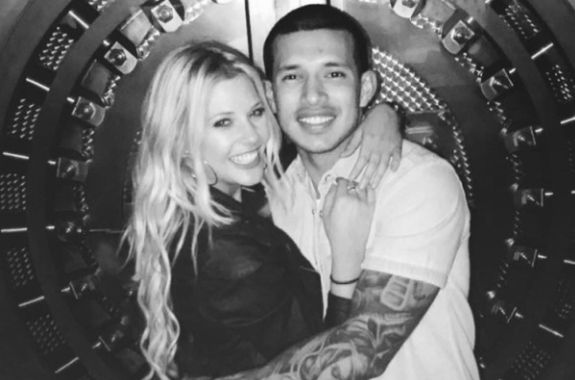 March 2017: Javi didn't waste any time moving on after splitting from Cassie. He confirmed his relationship with 'Real World' alum Madison Channing Walls shortly after his breakup with Cassie. Javi told tabloids that he felt he had a real future with Madison, who is a single mom to daughter Harper.
"I haven't introduced [Madison] to [my son] Lincoln yet. I learned from my past mistakes where I introduced him way too early on in a relationship, so now I know better," Javi told E! News.
Madison added, "I'm really excited for him to come to Austin next month. I'm going to introduce him to my friends and family and [my daughter] Harper and yeah it should just be a really good time and then we are already making plans for this summer together. "
April 2017: Those "summer plans" were not meant to be, because the couple didn't last long enough! They called it quits after only two weeks of dating.
"The biggest thing was I had a hard time reading motives and intentions, so when things started coming out in the tabloids, there were a lot of things I didn't know about," Javi explained on a 'Teen Mom' After Show.
"I guess she had a past, she overcame that past, and she didn't tell me about," he added of her previous battle with heroin addiction.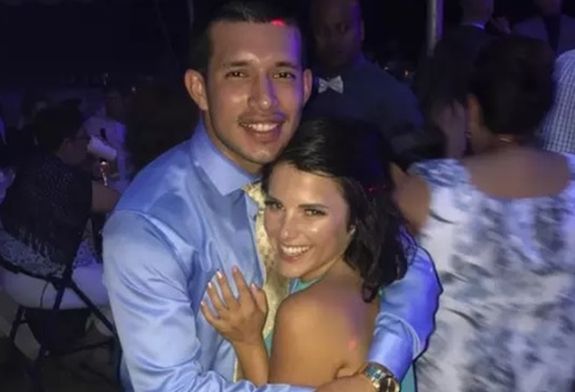 July 2017: Javi meets Lauren Comeau at a wedding, and the two quickly begin dating.
"This one's definitely a keeper I can tell," Javi says at the time. "We wanted to keep as much private as possible."
About September 2017: Javi and Lauren end their relationship sometime in or around September, as they were long-distance dating, and Lauren struggled to deal with Javi's reality TV fame.
Late September/ Early October 2017: Rumors start flying that Javi and his 'Teen Mom 2' co-star Briana DeJesus are more than "just friends," especially after Javi and Briana (and their kids and Bri's ever-present family) all go on vacation together in Orlando. (Kail gets upset when Leah Messer reports back that Briana told her that she and Javi were staying together in Orlando. The event would go on to become known as "HotelGate" to some 'Teen Mom' fans.)
Javi seems to be trying to decide between dating Briana and trying to get back with Lauren.
"I'm trying to get Lauren back and then Briana came out haha but it's fine," Javi told In Touch. "I never believed in love at first sight, but when I saw Lauren I definitely did. I'm hoping Lauren and I can figure this out because she made me the happiest I've ever been."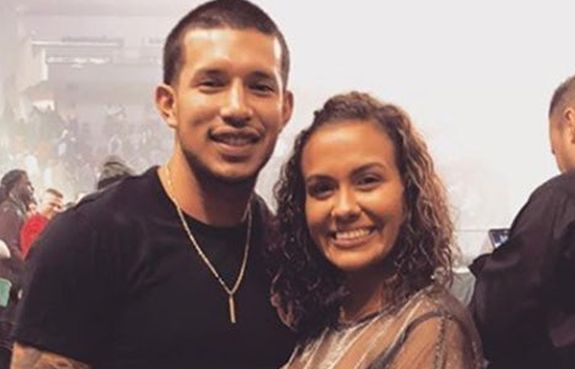 Mid-October 2017: Javi and Briana make things official after meeting up at the 'Teen Mom 2' Season 8A Reunion taping. Madness ensues between Javi, Briana, Kail and Kail's friends, and between Briana and Leah over Hotelgate. Javi and Briana deny publicly that they are dating for a few days, but finally confirm that they're dating.
November 2017: Javi tells a news outlet that his relationship with Briana is "getting serious," as both go back and forth between Florida and Delaware, visiting each other.
It's somewhere around here that Javi tells people he is planning to propose to Briana.
December 27, 2017: Briana confirms that things are going well with Javi.
"We are making plans toward our future. Our relationship has been great thus far," Briana told Us Weekly, adding that her mother is questioning Javi's intentions.
"She just wants to make sure Javi's intentions are true and not just for TV. She's my mother and wants to protect me but we are all fine," Briana said.
Mid-January 2018: Javi and Briana confirm that they have ended their relationship. Eventually, both confirm that Briana's upcoming (and very public) plastic surgery with Dr. Miami played a big part in the death of "Javiana!"
"Javi and I are not together anymore," Briana told Blasting News. "Our future just doesn't line up. He doesn't want me to get my surgery for a breast lift, lipo and tummy tuck (which I'm doing in two weeks) because it'll look bad on his name at work."
"I didn't agree with some of her future plans being exposed for the world to see for our future and any future employers and I wish we could've compromised. Maybe I was overthinking but I couldn't figure out a way to answer some of those questions," Javi said.
Briana also stated that Javi was in too big of a rush to "wife" her.
"I don't plan on moving in with him in the summer and for these reasons, he broke up with me," she said. "I have no bad things to say to about him. He wanted a wife and home right now and I didn't see a reason to rush. I wish him the best going forward, and I am sad things panned out this way, but this is where things currently stand."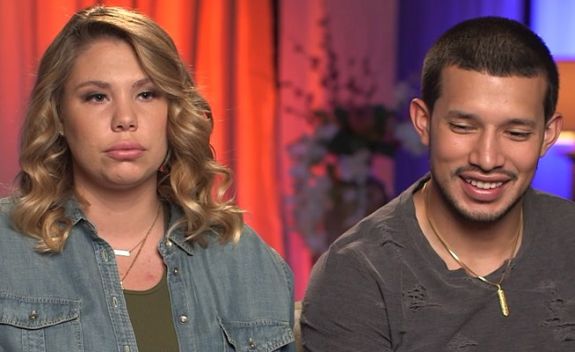 February or March 2018: Javi and Kail hook up one time. (Kail admitted this on-stage in May while taping the yet-to-be-aired 'Teen Mom 2' Season 8B Reunion.)
March 1, 2018: Javi and Kail seem to be playing with the idea of getting back together, and Javi even fueled those rumors during an interview on March 1 with a 'Teen Mom'-themed podcast.
"We have our own private discussions, me and her," Javi said on the podcast. "But a lot happened between us in the past. On my behalf, I've moved on from all of that…it's just me, Kail and the boys."
Kail quickly shut down the reconciliation rumors.
A few days ago, Kail discussed this period on Twitter.
"Javi & I talked about getting back together at one point," she wrote on June 4. "Why? I don't know because we both knew we didn't want to & it would never work. I regret even having those conversations. I regret filming about it. And hooking up w/ him as I know people from the reunion leaked that."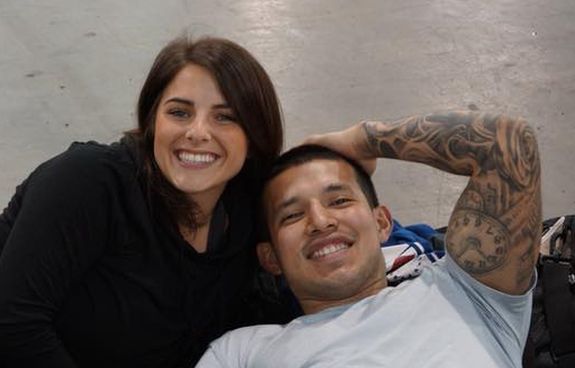 March 15, 2018: Javi confirms that he is back together with his ex-girlfriend Lauren Comeau.
"I want to do things differently," he told Radar Online at the time. "I just want to enjoy it. She's the only girl that's been on no TV. It's just real stuff."
One day earlier, Lauren shared a photo of herself with Javi, along with the caption, "Sometimes, two people have to fall apart to realize how much they need to fall back together."
May 30, 2018: Javi confirms that Lauren is pregnant with his child.
June 2018: Kail and Briana react publicly to Javi and Lauren's baby news.
"I already knew that was going to happen because he wanted to get married and start a family right away," Briana told Radar.
"I am wishing him and his new family the best," Kail told Us Weekly after the announcement. I have no hard feelings about the baby whatsoever despite what people are saying."
(Photos: MTV, Instagram, Facebook)