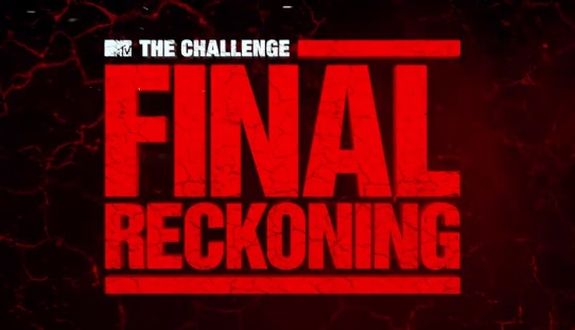 Competitors of The Challenge may be regretting a few of the bridges they burned during the last couple of seasons…
MTV announced that 'The Challenge' will return next month with "Final Reckoning" — the conclusion of the series trilogy that follows "XXX: Dirty 30" and "Vendettas." In the latest season of the long-running franchise, players will travel to South America to face not only their competitors, but also the consequences of their actions from the past two seasons.
"All of the recent betrayals, regrets and wrongdoings will rise to the surface as the competitors pair off for their fiercest vendetta yet," the announcement from MTV reads. "Will they be able to put aside their issues, settle the score and work together to take home the $1 million prize?"
In a newly released teaser, viewers are warned, "The Past Never Stays Buried" … and it looks like the same can be said for the competitors, who appear to be in the midst of some sort of buried alive challenge —  fittingly so for a group known to play a little dirty!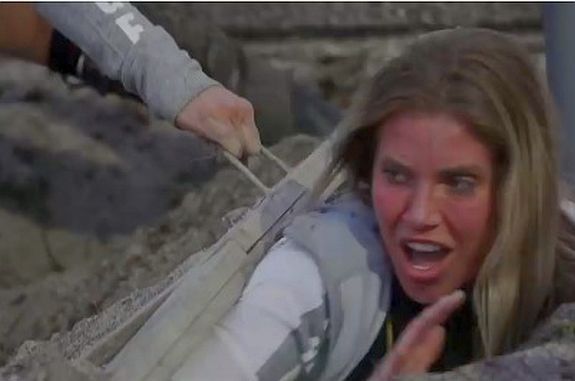 Vying for the 'The Reckoning' champion title (and a whole lot of cash) this season are:
Amanda Garcia — 'Are You the One?'
Angela Babicz — 'Ex on the Beach'
Brad Fiorenza — 'Challenge' veteran who appeared on "Vendettas," where he failed to take home the grand prize, but did find love with fellow competitor, Britni Thornton.
Britni Thornton — See Above…
Cara Maria Sorbello — Fresh off her "Vendettas" win where she earned the most money in 'Challenge' history from a single win
Chuck Mowery — 'Challenge' rookie and model who recently recovered from a cliff diving accident that nearly led to a leg amputation
CT Tamburello — 'Challenge' veteran with multiple wins under his belt
Da'Vonne Rogers — Appeared on 'Big Brother 17' and 'Big Brother 18'
Derrick Henry — Back to redeem himself after his rookie run on 'Dirty 30' that ended almost immediately
Faith Stowers — 'Ex on the Beach'/'Vanderpump Rules'
Jemmye Carroll — Frequent competitor, still fighting for her first 'Challenge' victory
Jenna Compono — Reunited with ex and fellow competitor, Zach Nichols, Jenna is looking for a 'Challenge' win, not just another appearance in the finals.
Johnny "Bananas' Devenanzio — With the most 'Challenge' wins in history, Bananas is determined to break the curse and win his first season post-'Rivals III,' where he infamously stole all the money from partner, Sarah Rice.
Joss Mooney — Back for his second appearance after his 'Vendettas' debut
Jozea Florez — 'Big Brother' and 'Champs vs. Stars' alum looking to take home the grand prize to invest in his music career
Kam Williams — Undefeated elimination competitor after her debut on 'Vendettas,' formerly of 'Are You The One?'
Kailah Casillas — Here to redeem herself after making it to the Final on 'Vendettas,' only to come in fourth place
Kayleigh Morris — Back after her early exit from 'Vendettas,' during which a love triangle with Bananas and Nelson Thomas landed a target on her back (and her luggage off a balcony)
Kyle Christie — Cara Maria's love interest during 'Vendettas,' where he made it to the Final and placed third
Marie Roda — Pizza box wrangler/competitor who came up short on 'Vendettas'
Natalie Negrotti — Making her return after stealing Banana's heart on 'Vendettas,' where she made plenty of enemies along the way
Nelson Thomas — Frequent 'Challenge' competitor looking to get a W after coming in second place on 'Invasion,' though he often leaves shortly before Finals
Paulie Calafiore — A recruit from 'Big Brother' who recently got involved in a cheating scandal involving Cara Maria and his girlfriend, 'Bachelor' alum Danielle Maltby
Shane Landrum — 'Challenge' veteran known for his political moves… and also for his zero wins
Sylvia Elsrode — Making her 'Challenge' return after a medical situation sent her home early on 'Vendettas.'
Tori Deal — Looking to take home the crown after coming in third place during her rookie season.
Veronica Portillo — Old-school 'Challenge' standout ready to prove that she still has what it takes to be a champ
Zach Nichols — 'Vendettas' runner-up back to claim the top spot
'The Challenge: Final Reckoning' premieres July 10 on MTV. Watch the first clip for the season below
UPDATE! The first full trailer for "Final Reckoning" has been released. Watch it below!
(Photos: MTV)