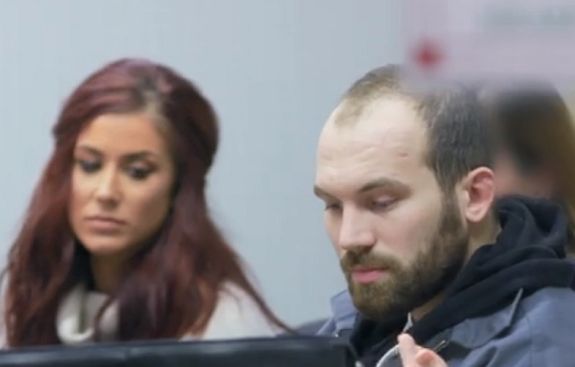 Former Teen Mom 2 dad Adam Lind hasn't exactly been "winning" at life over the last few years. Between getting arrested (multiple times) to failing drug tests (again, multiple times), Adam is definitely on the struggle bus; however, his ex, Chelsea Houska, recently found out just how bad Adam's struggles are.
In a sneak preview clip of this week's episode of 'Teen Mom 2,' Chelsea–fresh from a child support court mediation meet-up with Adam– tells her friend Chelsey Grace (or "Other Chelsey" as we here at The Roundup call her) how dire Adam's finances currently are.
"He has no bank account because that got closed," Chelsea said of Adam, who was trying to get the amount of child support he pays Chelsea for their daughter Aubree lowered.
"He has no vehicle; people are driving him around," Chelsea continued. "He has his house, which he paid [for] in full."
(The Ashley has heard that Adam is–or was– renting his home out and living with his parents, but she is not sure if that is still true.)
"When asked how he pays his bills, he says he doesn't," Chelsea said. "He has no job."
According to Chelsea, Adam was unable to remember when he last applied for a job. However, he blames his time on 'Teen Mom 2' for his unemployment.
"He went on this rant, that he can't get a job because, 'the publicity against me from MTV is negative,'" Chelsea said. "You're not getting a job because you did that to yourself, and because you were a huge dick. Well, you are a huge dick and they probably don't want to work with you because you're a huge, irresponsible dick!"
Adam does not appear to be concerned that he's a unemployed twenty-something father-of-two, though. Chelsea said that Adam revealed at the mediation that he has a plan fix his money woes!
"He doesn't want to apply for a job because, as of today, he's decided that he's going to start his own business," Chelsea said.
Chelsea did not know what kind of business Adam is planning on starting. In fact, even Adam doesn't know that information!
"As far as what he wants to do for his business, he hasn't even gotten that far yet!" Chelsea tells her friend. "How are you going to start a business without any money?!"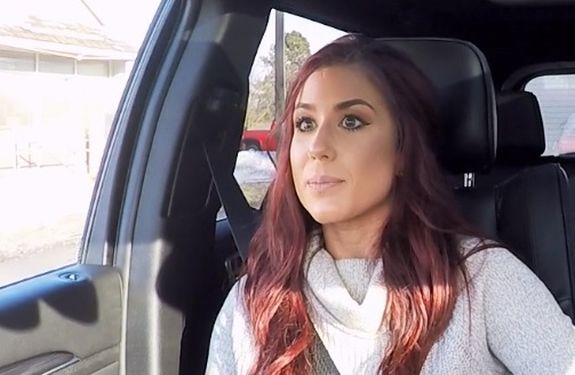 Adam has not been getting any money from MTV lately. He has not appeared on 'Teen Mom 2' since Season 7 and has refused to film since then.
Last month, Adam was arrested after a warrant was issued, in part, due to non-payment of child support for his younger daughter, Paislee, whom he shares with ex Taylor Halbur.
Watch Chelsea describe Adam's financial situation in the clip below!
(Photos: MTV)