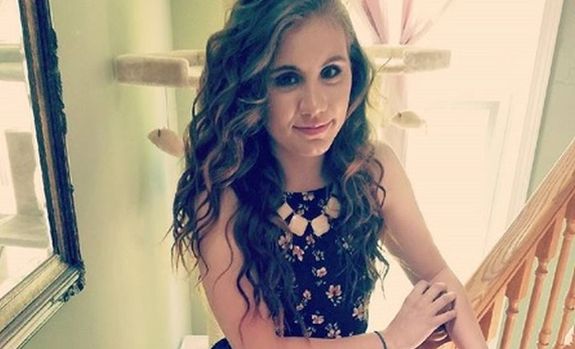 It's a boy for 16 and Pregnant alum Jamie McKay!
Jamie, who starred on the show's third season, welcomed her third child on Friday. She and her fiance David announced on Monday that they named the baby boy Jackson Oliver.
"Jackson Oliver decided to make his entrance on 6/15. He's absolutely perfect!" Jamie captioned a photo of her newborn son that she posted to Instagram.
Jamie is already the mother of three-year-old Mason and seven-year-old Miah (who was born on Jamie's "16 and Pregnant" episode.) Their father is Jamie's ex, Ryan McElrath. (The couple split in 2015.)
In April, Jamie, who is now 24, announced that she and David are engaged after several years of dating. She has praised David for being a great father figure to her kids. (He also has a son of his own.)
"This man deserves to be called best dad ever," she wrote on Instagram in 2017. "He's so good to all of these kids. I'm a lucky girl."
Many of the girls featured on Season 3 of "16 and Pregnant" have gone on to have more children. Jordan Ward, Danielle Cunningham and Jennifer Del Rio all have three children now, while Jennifer has four! Nearly all of the girls from that season have had at least one more child since appearing on MTV.
To see what the rest of the girls from "16 and Pregnant" have been up to lately, click here!
(Photos: Instagram)