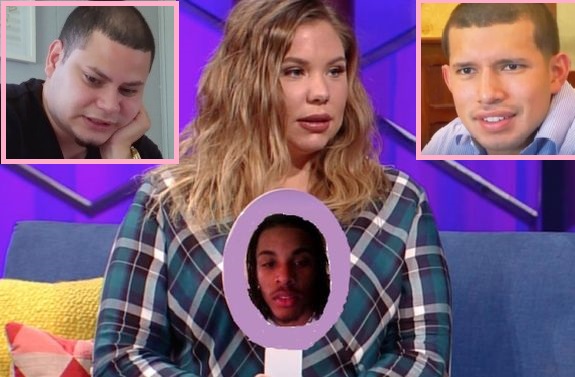 Kail Lowry has had her share of romances over the course of Teen Mom 2, and on Friday, the reality TV star reflected on her three most important relationships– the ones that resulted in her sons Isaac, Lincoln and Lux.
In a blog posted to her website, Kail discussed why her relationships with her three baby daddies– Jo Rivera, Javi Marroquin and Chris Lopez— did not work out. She also revealed that she feels that, of all the men she loved, Chris (who is the father of her youngest son Lux) was her "first true love."
"I believe Lux's dad was my first true love… I know, weird, when I had two kids with two other people," she wrote. "But this is my life. This was my first REAL heartbreak, where I loved someone and was IN love with someone."
(As The Ashley told you, Kail revealed at the taping of the most-recent 'Teen Mom 2' Reunion that she is still in love with Chris.)
After fans read what Kail wrote, they called her out on Twitter for trying to hurt her ex-husband, Javi, by saying she wasn't in love with him.
"I'm legit blown that @KailLowry said Chris was the love of her life," one person wrote on Twitter. "Like did your marriage mean nothing to you?!?"
"It didn't mean nothing to me," Kail replied. "But hindsight is always 20/20. I was young. I also felt pressure to 'fix' what I had done. Had a baby young & was no longer with Jo. So I believe I rushed into the marriage to fix things. Javi & I never had a solid foundation to grow from. So it's no surprise that it failed."
"I don't want to hurt him," Kail added. "We are in a perfectly fine place. No need for that."
In her blog, Kail also wrote about why her relationship with her first baby daddy, Jo, didn't work out, and why she reacted so harshly at first to his relationship with his now-fiance, Vee Torres.
"Jo and I weren't meant for each other," she wrote. "Of course, even though I knew this, it was still hard to see him moving on. We were 18 years old with a child together, and I really didn't know how to understand what I was feeling or properly cope with it."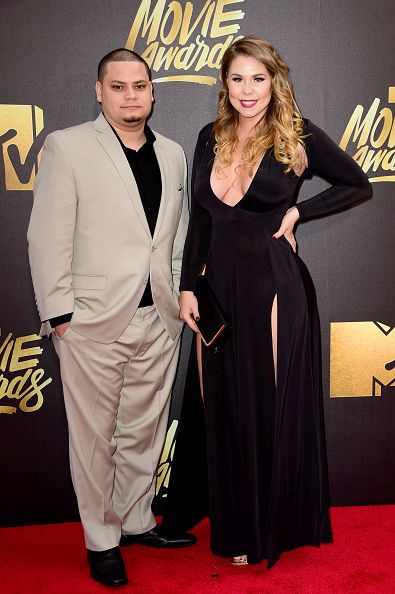 Still, she stated that her breakup with Lux's dad, Chris, was the hardest for her.
"Breaking up with Isaac and Lincoln's dads was upsetting because I felt like my kids lost the family aspect that I craved so badly for them," she wrote. "But this was different… It's so hard to explain the different feelings involved."
Kail discussed the unique situation she's in because she's on 'Teen Mom 2.'
"I'm not a character on a show; I'm a real human being who makes mistakes," she wrote. "I have this crazy life where I have to go through things publicly and relive and cope with the things I've done and mistakes I made months… sometimes years before they air. Please don't be so harsh. I have definitely f**ked up more times than I can count and I'm the first one to admit it."
To read Kail's full blog post, click here.
RELATED STORY: Kail Lowry Tearfully Declared Her Love For Ex Chris Lopez While Filming the 'Teen Mom 2' Reunion Special
(Photos: MTV, Instagram, Getty Images- Frazer Harrison)