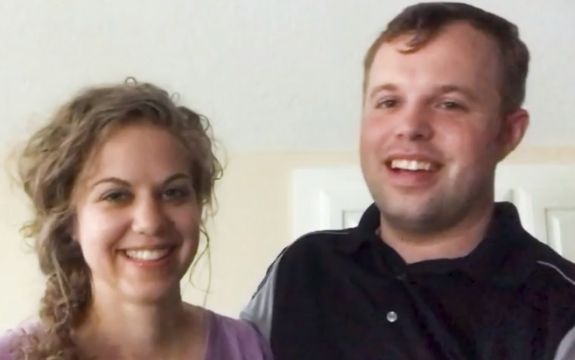 It looks like John-David Duggar isn't going to be a "Bachelor Until the Rapture" after all!
The Counting On star, who famously made that statement during an episode of his family's TLC reality show, has announced that he's in an official courtship with Abbie Burnett. In an interview with Us Weekly, John-David (who had long resisted his family's "courtship shenanigans"), said that he is in love with Abbie.
(Naturally, The Ashley had to do some sleuthing into who this Abbie girl is!)
"Abbie and I are just so excited, we've known of each other for several years," John-David said in a video posted to the Duggar Family website. "We fell in love very quickly and it's been a wonderful journey thus far."
"John flew in for a church event here in Oklahoma where I'm from," Abbie said in the video. "We really got connected then….it's taken a lot of prayer, a lot of counsel, a lot of time together [to] decide to move on into courtship."
TLC reported that John-David gave Abbie a heart-shaped necklace to honor their courtship.
At 28, John-David and his twin sister Jana have not followed their siblings' path of courting, getting married and having babies ASAP.  Instead of getting married in his teens or early twenties, John-David focused on bettering himself. He's a licensed pilot, Arkansas constable and part-time officer with the Tontitown Police Department.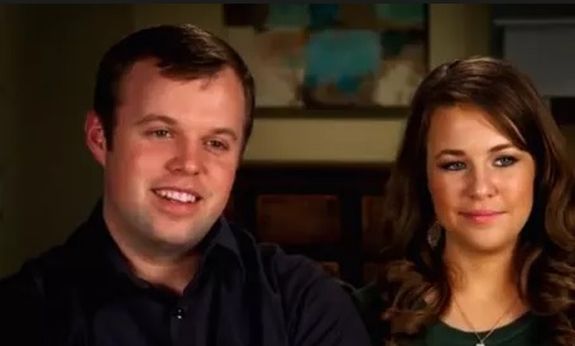 Who's the girl who finally stole his heart? She's Abbie Grace Burnett, a 26-year-old from Stratford, Oklahoma.
The Ashley dug around for more details about John-David's lady pal:
She is in nursing. Abbie has been a registered Long Term Care Aide since 2014. She is also a Licensed Practical Nurse (LPN) in the state of Oklahoma.
She is from a large family and is one of eight kids. She has three brothers and four sisters.
Her family, like the Duggars, appears to be very religious. Since they attend many of the same religious events and conventions, they likely belong to the same religious group as the Duggars.
She does "the skirt thing." It appears that the women in Abbie's family wear skirts and dresses, just like the Duggar girls do/did.
She and her siblings were homeschooled, just like the Duggar kids were.
She is a registered Republican.
She has twin sisters. (If she marries John-David, who is also a twin, then twins will run on both sides of their family. John-David's parents, Michelle and Jim-Bob, must be quivering with delight at the thought of more multiples joining their clan!)
Below is a photo of Abbie with her family:
In a message posted to their official website, Michelle and Jim-Bob congratulated their son on his courtship.
"We are so excited to announce the courtship of John David and Abbie!" they wrote in a statement. "John David brings our hearts so much joy and we've watched him faithfully pray, wait and trust God for the right girl to come along! Now, a beautiful relationship has blossomed between the two of them. We can't wait to see what the Lord will do in the future."
As 'Counting On' fans know, the Duggar family likes to keep their courtships short. Generally, the Duggar kids have announced their engagement within a few months of announcing their courtship. (John-David's younger brother Josiah is engaged after a short courtship, and probably set to get hitched any day now.)
With John-David "off the market," that leaves the Duggar family with only four kids who are over 18 and available for courtship: 28-year-old Jana (whom Jim Bob recently taunted for being 28 and unmarried); 19-year-old twins Jedidiah and Jeremiah; and 18-year-old Jason.
"I do not choose who my children marry," Jim-Bob said in 2014. "Over the years, I have suggested guys to my daughters or we have had a lot of guys that approach us and are interested in this girl or that girl, but each of our girls have chosen their spouse on their own."
Watch John-David and Abbie discuss their relationship in the video below. (Also…how cute is John in this!? He looks so happy and excited!)
(Photos: TLC, Instagram)