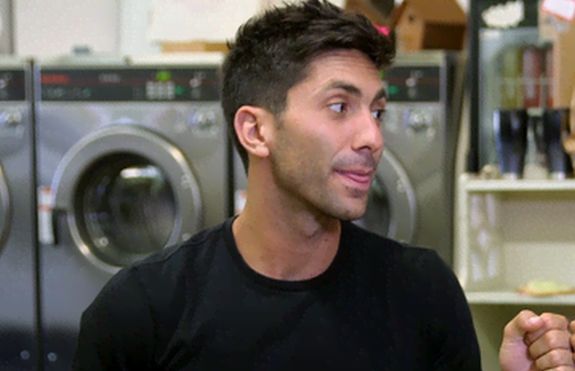 Dust off your fake social media profiles, kids, because Catfish is filming again after the show's host, Nev Schulman, has been cleared of any wrongdoing by MTV.
The network halted production on the hit reality show last month after Nev and a production assistant were accused of sexual misconduct by Ayissha Morgan, who was featured on a 2015 episode of the show. In a statement issued to Deadline on Sunday, the network reported that the claims against the 'Catfish' crew were "not credible."
Last month, Ayissha posted two videos to YouTube in which she accused Nev of sexually harassing her during the filming of her episode.
Ayissha, who is a lesbian, said that Nev aggressively and vulgarly harassed her and told her that she needed to have sex with a man. She claimed that Nev told her, 'I have a big d**k. I'll tear your a** up.'
In addition, Ayissha stated that she was sexually assaulted by a female production assistant, who, according to Ayissha, got her drunk and took advantage of her in her hotel room.
(You can read Starcasm's complete breakdown of Ayissha's claims here.)
In the network's statement to Deadline, an MTV spokesperson said that the network and the show's production company, Critical Content, took action after they became aware of Ayissha's accusations.
"Although we never received a formal complaint, MTV and Critical Content immediately engaged an independent third-party investigator," the MTV spokesperson said. "We take these matters very seriously and are committed to providing a safe working environment.
"The independent investigator found the allegations made in the YouTube videos to be not credible and without merit," the statement read. "Given the results of the investigation, 'Catfish' will resume filming."
After MTV released its statement, an exonerated Nev took to Twitter to express his gratitude to his fans who stuck by him through the ordeal.
"Appreciate the support from you and so many others," Nev wrote. "Excited to get back to work."
He also posted a message on his official Facebook page on Sunday.
"I am overwhelmed by all of the love," the married father-of-one wrote. "There simply aren't words for how I feel. A huge thank you to all of my friends, family and especially my fans for your support through this difficult time. Tremendous gratitude to MTV for handing the situation properly and standing up for the truth. Excited to get back to work!"
Nev has always maintained that Ayissha's claims were false.
"The behavior described in this video did not happen, and I'm fortunate that there are a number of former colleagues who were present during this time period who are willing to speak up with the truth," Nev said in a statement released right after the allegations were made. "I have always been transparent about my life and would always take responsibility for my actions, but these claims are false."
The seventh season of 'Catfish' is currently in the works and will premiere July 11 on MTV.