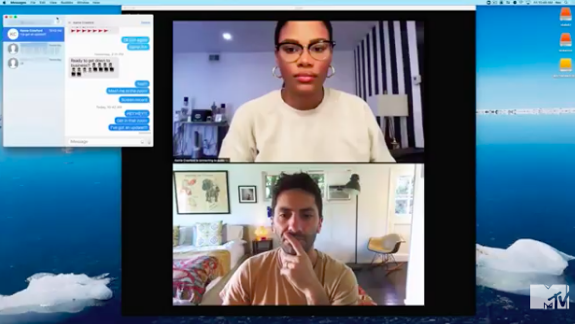 The first-ever virtual season of Catfish will premiere this summer as executive producer and host Nev Schulman continues to investigate online connections made by others, while forced to work from home due to the COVID-19 pandemic.
Returning to assist Nev in his sleuthing efforts, Variety reports, is co-host Kamie Crawford. Kamie initially stepped in as one of the show's guest co-hosts following the Season 7 departure of Max Joseph and she ultimately stayed on as the show's permanent co-host.
While turning to remote-production to create content can pose some challenges, Nev said one upside to the stay-at-home order is the new appreciation it's given him for "the importance of physical experience and human contact."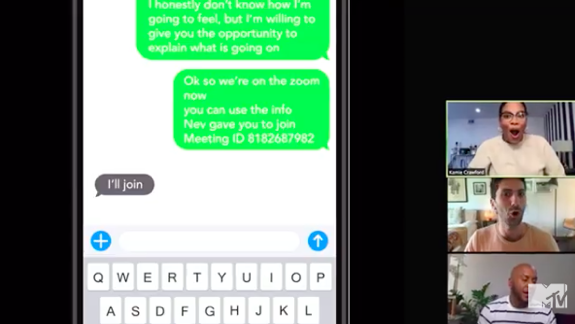 "I never understood how much my interactions with people and traveling both locally and around the country was intrinsic to my sense of self," he said. "I've realized, as many of us have, that when you are isolated from others, any form of human contact and communication can carry a great deal of meaning. It has served to further my understandings and appreciation of the relationships we uncover on the show and deepen the intrigue of each episode."
Kamie added that filming the virtual 'Catfish' episodes "has been absolutely insane," but she and Nev are proud of their team for "navigating during such unprecedented times."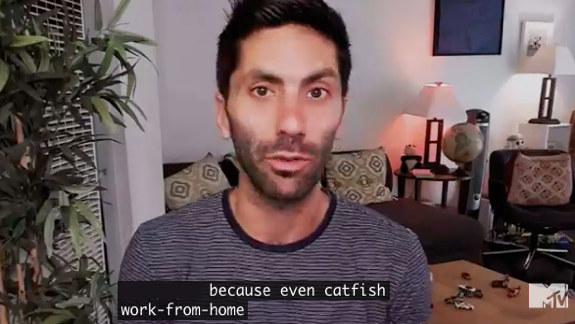 "We truly have been learning as we go and somehow, the stories we're working on are even more wild than before," she revealed. "I think fans of the show are going to love the change of scenery and we love that we're still able to help people, especially now."
The new (virtual) season of 'Catfish' premieres August 5 on MTV. Check out a sneak peek below!
RELATED STORY: Premiering or Postponed? Find Out the Fate of Your Favorite Summer & Fall Reality TV Shows
(Photos: MTV; Instagram)