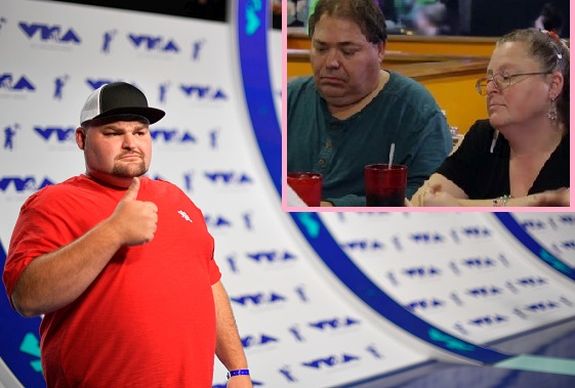 Gary Shirley gave his followers a happy update on his parents' battle with COVID-19.
The Teen Mom OG dad— who, in May, revealed that both his mother Carol and stepdad Jody Patterson had been diagnosed with the virus— appears to be breathing a sigh of relief that both his mom and Jody are making progress in their recoveries.
While Carol was the first contract the virus, Jody's case was much worse and became life-threatening around mid-May. Gary shared at the time that Jody was hospitalized and spent two weeks on a ventilator, while in a drug-induced coma.
On Thursday, Gary gave a progress report on how both Carol and Jody's recoveries have gone. He also thanked 'Teen Mom' fans for their support.
"I want to take a minute to thank ALL of you for your thoughts and prayers over the last couple months," Gary captioned an Instagram photo of Carol and Jody. "UPDATE: My mom has FULLY recovered from Covid-19 and back to normal activities. Jody was released from the hospital and now receiving therapy at home. He is continuing to build strength which was lost from being on the ventilator for 20 days and hospitalized for 2 months. He will also make a full recovery with time."
Gary received some kind words on his post from Dimitri Garcia, the Belgian boyfriend of Gary's ex Amber Portwood.
"I am super happy for you my friends," Dimitri wrote in the comment section of Gary's post.
Carol has appeared on 'Teen Mom' since the show began, and the show's fans will best-remember Jody from several episodes from Season 7, in which he and Gary took DNA tests to see if Jody was Gary's biological father. Although the tests showed that Jody was not Gary's father, he has remained active in Gary's life, as well as the lives of Gary's kids.
RELATED STORY: 'Teen Mom' Cast Members Being Forced to Undergo Social Media & Background Checks Following MTV Cast Member Firings (Exclusive Details)
(Photos: Matt Winkelmeyer/Getty Images; MTV; Instagram)