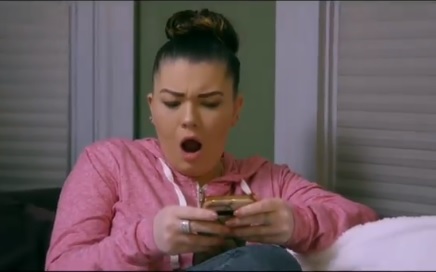 Viacom is digging deeper into the on- and off-line lives of its cast members following the firings of several MTV show stars over their racist social media posts.
The Ashley can reveal that Teen Mom 2 and Teen Mom OG cast members were informed on Thursday and Friday that they must undergo background checks and have a complete review by a third party company of all their social media accounts (both past and present; basically any they've used in the last 10 years). This marks the first time in the over-10-year history of the show that cast members are being required to do this… and they are not happy about it!
"The cast members were informed that they have to fill out a complete background check," one behind-the-scenes source tells The Ashley. "They were told if they don't complete the background check, or refuse, they may not be allowed to appear on the [next] season of the show."
The Ashley hears that this is being done for both the main cast members (the moms), as well as the guys/dads that appear on the show regularly.
(The Ashley is not sure if the producers who appear on-camera on the 'Teen Mom' shows, or the family members who appear regularly— such as moms, dads, sisters, etc.— will also have to undergo the reviews.)
In addition, the cast members are being required to let the third-party company do a complete review of all of their social media accounts (including accounts that they no longer use or handles they have since deleted.)
"Some cast members were freaking out and saying it's unfair to subject them to such intense scrutiny, after being with the show for 10 years," one source said. "The [producers] were being pretty cryptic, too, and would not tell the cast what the company is looking for, or what happens if something that's 'problematic' is found during the search."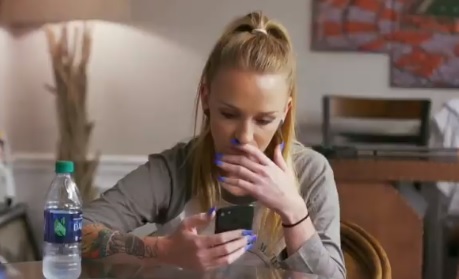 As The Ashley previously told you, Taylor Selfridge of 'Teen Mom OG' was recently fired by MTV after a series of racist tweets she posted eight years ago went viral. (The tweets were discussed during an episode of 'Teen Mom OG.') Dee Nguyen, a cast member on MTV's The Challenge, was also fired this week over her social media posts about the Black Lives Matter movement.
Since that time, a plethora of 'Teen Mom' cast members have been accused of racism or called out for their past behavior, including Taylor McKinney, Kail Lowry, Cheyenne Floyd and others. Some fans have called for their firings, while others have stated that MTV is taking things too far by punishing cast for remarks made years ago. Some on Twitter are even comparing it to a "witch hunt" of the casts of MTV shows.
"It's ridiculous," one person associated with production told The Ashley. "[Viacom] already has Season 10 [of 'Teen Mom 2'] in the can, so to try to do this now is dumb. They are just trying to get ahead of any possible 'problems' fans will dig up on social media and they'll have to deal with."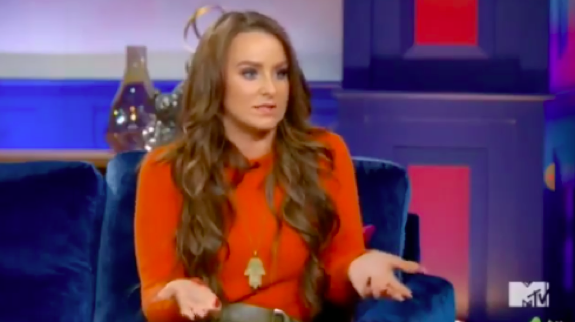 The Ashley has noticed that many cast members have begun to scrub their social media accounts clean of any remarks made about other cast members, and any other tweets/posts that could be considered "controversial."
"They have not been told what happens exactly if something 'bad' is found, so everyone is going through their stuff with a fine-tooth comb right now," the source said.
Stay tuned…
RELATED STORY: 'Teen Mom OG' Dad Cory Wharton Says He'll Remain on MTV Despite Recent Firing of His Girlfriend Taylor Selfridge: Says He Wants Everybody Held Accountable
(Photos: MTV)