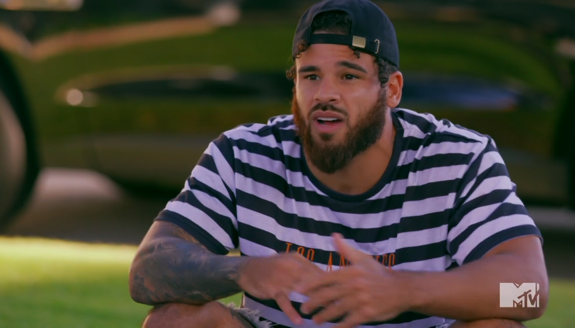 Despite MTV both cutting his daughter's birth special from Tuesday's lineup at the last minute and firing his girlfriend/baby mama Taylor Selfridge, Cory Wharton has no plans to part ways with the network himself.
Cory took to Instagram Live on Wednesday to respond to MTV's decision to pull his and Taylor's Teen Mom OG birth special, as well as the network's announcement to sever ties with Taylor due to racist tweets from her past.
(The tweets that resulted in Taylor's firing are the ones that were addressed during an episode of 'Teen Mom OG' by Cory's other baby mama, Cheyenne Floyd. You can read them here.)
Cory kicked off his video with a favorite philosophy of the late Kobe Bryant: "Control what you can control." Cory told his fans something he can't control "is the decision that MTV as a company has made," though he confirmed he still plans to stay with the network.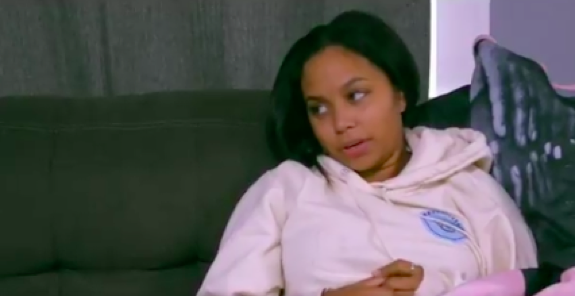 "This needs to be understood," he said. "I'm not going anywhere! Let me be the first one to say I'm not going anywhere. I've learned that burning bridges is not the solution. Even though I have no ill-will against MTV, I'm disappointed, I'm hurt and I'm saddened by their decision.
"As all of you know, narrative is a very powerful tool," he continued. "I feel like the narrative that you guys want about me should be accurate, it should be true and it should be from me."
Cory said because of this, he plans to put more energy into his YouTube channel as a way to give fans an inside look at his family life. He asked that his supporters see Taylor "through this response," adding that "all hope isn't lost."
As for the birthing special fans didn't get to see this week, Cory said he will be posting the video himself on Wednesday. However, he revealed it "won't be the special, but it will be better than the special and I want to introduce you guys to Mila."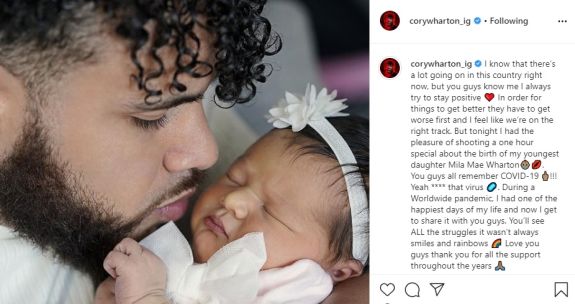 Throughout the video, Cory paused a few times as he became emotional when discussing the situation with MTV. He said he wasn't there to "bash anyone" and revealed that he's spoken with the network since the decision was made.
"They know how I feel about this," he said. "I'm really trying to keep everything positive. … It's just hard, man. It's tough right now, I'm not gonna lie to y'all, it's tough. … But we got this.
"Taylor's strong and she's pulling through and I'm super proud of her," he continued. "I feel like she's apologized for this many times on the network and she's probably gonna continue to have to apologize for it."
After Cory and Taylor's special was pulled from MTV, Taylor took to Instagram to explain what happened. In her post, she noted that she has "addressed [her] mistakes many times on the network" and insinuated that it was her choice, not MTV's, for her to leave 'Teen Mom OG.'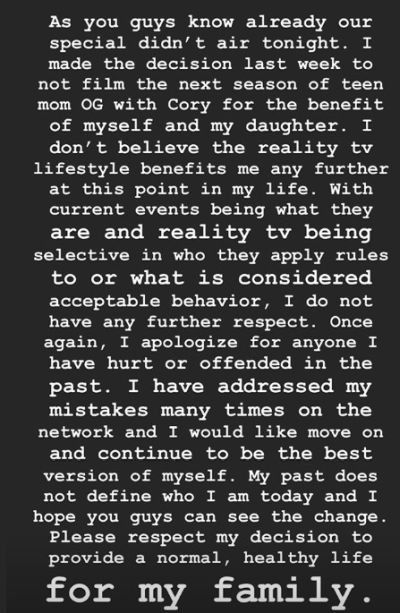 In his video, Cory did not address the statement made by Taylor this week; however, while fighting back tears, he told fans how hard it's been watching Taylor be "painted a certain way" in the public eye.
" … When you see somebody that you love being painted a certain way and that's not who she is, it's hard man, it's tough," he said.
A source echoed a similar sentiment to E! News, calling Taylor's past actions something she regrets and has learned from.
"Of course Taylor regrets those messages and knows they are wrong but that is not who she is today," the source explained. "She's constantly working at educating herself, being better and becoming an ally."
As for Cory, he challenged those watching his video to think back to mistakes they may have made as "preteens."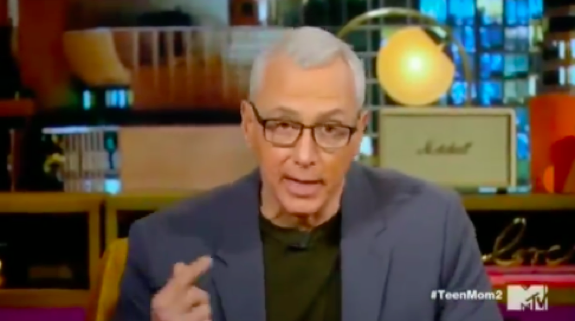 "Everybody makes mistakes," he said. "I think we're missing the main message here and I want it to be that there needs to be change and they decided the best thing to do was to go their separate way from Taylor, which is completely fine. All I'm asking is that you hold everybody accountable and that's that. If you guys want to go down this route, I just hope they hold everybody accountable."
As The Ashley told you earlier this week, Taylor's axing came just one day after MTV announced it was cutting ties with Dee Nguyen of The Challenge over recent tweets she posted about the Black Lives Matter movement.
Watch Cory's full Instagram Live video below.
RELATED STORY: MTV Pulls Cory Wharton & Taylor Selfridge's Birth Special & Fires Taylor For Past Racist Tweets: Cheyenne Floyd, Gianna Hammer & More React (A Complete Recap of Events)
(Photos: MTV; Instagram; YouTube)