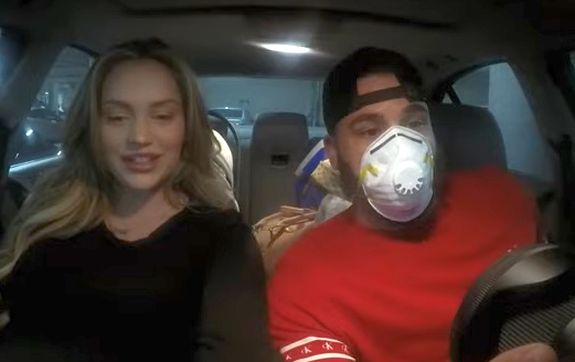 Cory Wharton is certainly not one to turn down the opportunity for more camera time, even if he has to be the one manning the camera!
People magazine announced today that the Teen Mom OG dad will be starring in a 'Teen Mom' special with his girlfriend Taylor Selfridge, set to air next month.
The special— which was filmed entirely by Cory & Co., due to production on all 'Teen Mom' shows being shut down due to the global pandemic— will showcase the end of Taylor's pregnancy, as well as Cory and Taylor adapting their birth plan to fit safety requirements. It will also show the birth of their daughter, Mila, who arrived on April 22.
In a sneak peek clip, Cory comforts Taylor as she worries that Cory won't be allowed in the delivery room during Mila's birth.
Although Cory was allowed to be in the room for Mila's birth, due to strict social distancing rules in California, Cory's other daughter, Ryder, and their family members were not allowed to be present for the birth. Mila arrived healthy, weighing in at 9 lbs, 5 oz.
"With their home state of California under a strict shelter-in-place order, the couple must figure out how to quarantine together and adapt their labor plans," People reports.
Since all 'Teen Mom' producers and crew have been grounded since mid-March, they were not part of the filming process. (The show's editors continue to work from home.)
"It's a self shot episode!" Cory tells the camera proudly.
The short sneak peek clip also shows Taylor in labor, pushing out Mila (because…'Teen Mom'…) and Ryder finally meeting her baby sister.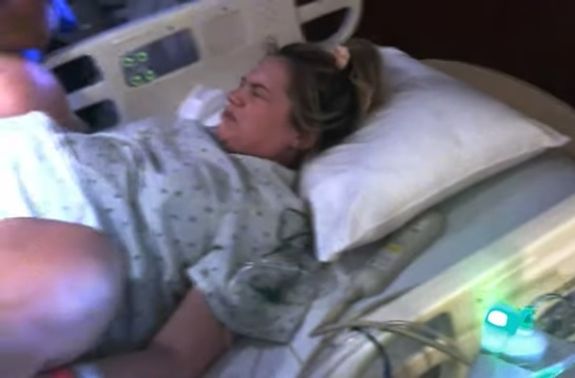 'Teen Mom OG At Home: Cory & Taylor's Birth Special" is set to air Tuesday, June 9 on MTV.
Watch the sneak peek clip below!
RELATED STORY: 'Teen Mom OG' & 'The Challenge' Star Cory Wharton Welcomes Daughter With Girlfriend Taylor Selfridge
(Photos: MTV; Instagram)