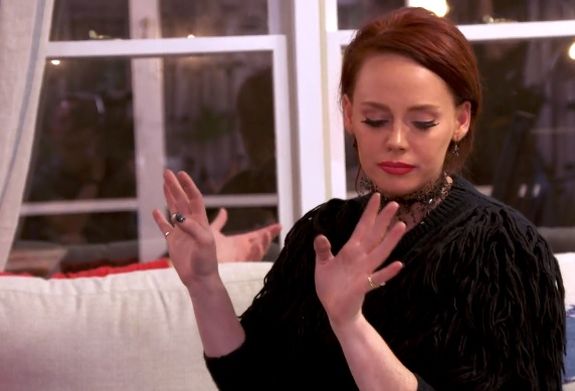 Kathryn Dennis is speaking out after a whirlwind week in which she was called out for racist messages and accused of spreading rumors about the marriage of one of her Southern Charm cast mates.
On Sunday night, the mother of two took to Instagram, first to address the controversy involving the monkey emoji she used in a now-viral private message conversation with African-American radio host Tamika Gadsen.
Kathryn said Sunday on Instagram Stories that she had been quiet since the incident because she was told not to post anything; however, she just couldn't "stand it anymore."
(For the record, Kathryn did actually issue an apology on Twitter shortly after the messages went public, claiming that she did not intend to offend anyone and denying that she is racist.)
" … Y'all have to know that this whole thing has been blown out of context," she stated on Instagram on Sunday night. "I'm freakin heartbroken and SO depressed because the way I'm being portrayed is totally not true!!!"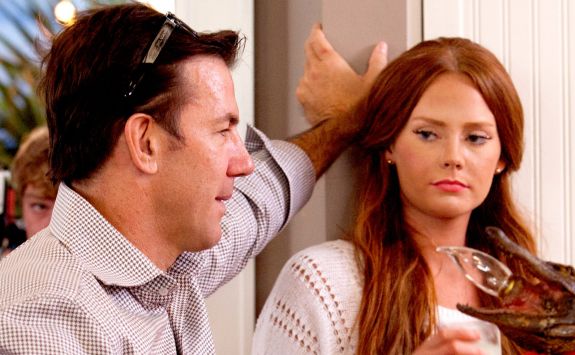 Kathryn explained that she uses that particular monkey emoji that was deemed inappropriate in texting conversations "all the time [because] it looks silly and awkward," which she said is her "baseline." Kathryn also said she had no idea who she was messaging.
"The account was anonymous I didn't even know who I was messaging," she said. "And now I've been labeled all this crazy stuff and it's just not true. And it's not fair."
Kathryn then seemed to address the accusation that she started the rumor about Cameran Eubanks' husband, Jason Wimberly, having an affair with makeup artist Rebecca Wash.
" … And I see now that I'm back on IG that some people are thrilled to use this situation to come up on their own," she said. "Use for their own benefit. But I'm not going to let that happen. Never have never will."
As The Ashley told you last week, shortly after Cameran announced she was leaving 'Southern Charm' after six seasons, she issued a statement to clear up the rumors going around that her departure from the show was due to her husband cheating on her.
Cameran denied the rumors, as did Jason's alleged mistress – the latter of whom went on to address allegations that Kathryn was the one who started the rumor, which she called "hurtful."
https://www.instagram.com/p/CALbAgChtHI/?utm_source=ig_web_copy_link
Kathryn was also blamed for starting the rumor by her cast mate Naomie Olindo, who stated that she was leaving 'Southern Charm' along with Cameran and Chelsea Meissner because of "sh*t like this," adding, "shame on you [Kathryn] for this and MANY other things."
Kathryn ended her post Sunday night by telling her followers a full statement was to come, but noting that she chose to say something beforehand because she couldn't stand her "character being annihilated."
"Please just be patient and know this s**t is just not true," she added.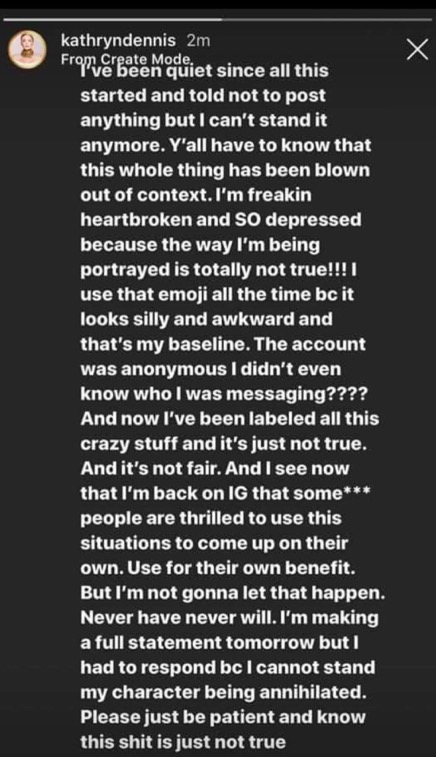 As of press time on Monday, Kathryn had yet to release an official statement, other than what she posted to Instagram Stories on Sunday.
RELATED STORY: Thomas Ravenel Slams 'Southern Charm' Fans; Calls Cameran Eubanks "Terrible" & Patricia Altschul a "Lying, Gold-Digging Famewhore"
(Photos: Bravo; Instagram)