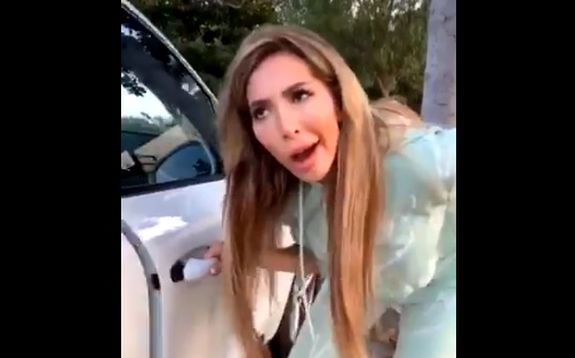 From getting caught (allegedly) stealing someone else's work to getting down with their bad selves, the stars of the Teen Mom franchise (both past and present) have been keeping themselves busy lately!
In an effort to get you up-to-date on the latest Teen Mom OG, Teen Mom: Young & Pregnant and Teen Mom 2 news, The Ashley brings you the Teen Mom News Pile. Here are some of the major (and minor but interesting) 'Teen Mom'-related things that have happened over the last week…
Farrah & Sophia Abraham were accused of ripping off another artist's song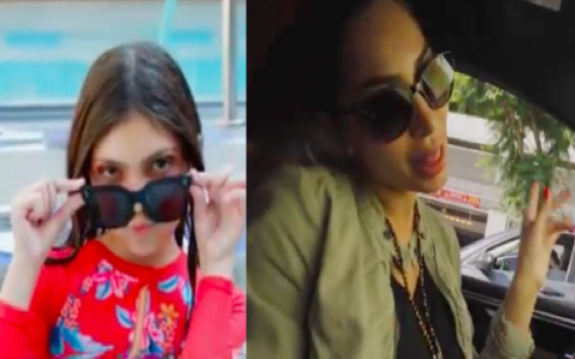 "Take Yo Bestie"… more like "Take Yo Song."
Sophia Abraham, daughter of former 'Teen Mom' Farrah Abraham, released her second single last week –- a follow up to her first, ummm… hit(?) "Bestie Best Friend. However, even before the music video debuted, people on social media noticed there was something familiar about the tune.
According to Starcasm, Sophia's "Take Yo Bestie" is very similar to singer Mahogany Lox's "Take Your Man," a song released in December.
Aside from people calling out Farrah and Sophia via Instagram comments about the possibility of having ripped off the song, fans of Mahogany Lox also spoke up on her social media page, some asking if she gave Farrah permission to use her content and others even offering to contribute money to help Mahogany take legal action against the Backdoor Teen Mom and her kid.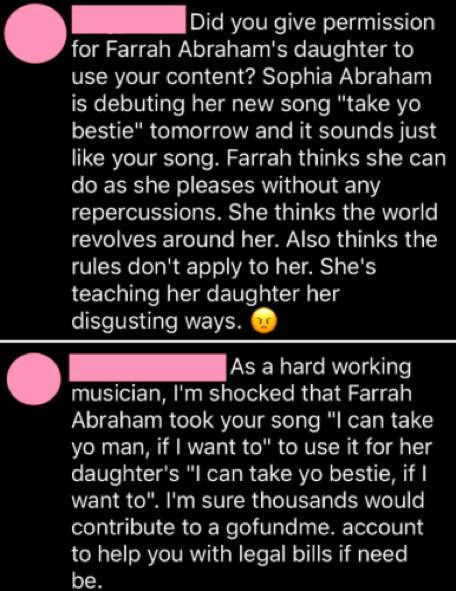 After being called out for plugging Sophia's allegedly stolen song, Corvaa Music, the production company behind both of Sophia's singles, replied to some comments, assuring that they had updated their caption to give proper credit to Mahogany Lox. While the company did in fact change their caption to note that Sophia's new song was "inspired by [Mahogany Lox]" the post has since been deleted all together.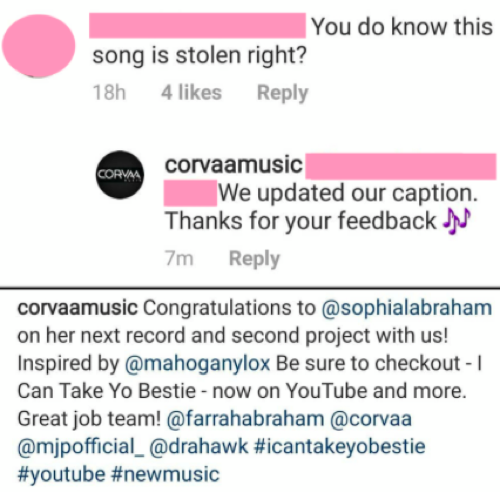 Additionally, the comments have been turned off on Sophia's music video on YouTube and currently, the description makes no mention of the song being inspired by Mahogany Lox.
Take a look at Sophia's "Take Yo Bestie" below. (Be on the lookout for Farrah sightings. Naturally, Farrah had to insert her mug into the video as much as humanly possible.)
For comparison, here's Mahogany Lox's "Take Your Man."
Jenelle Evans claimed she left Tennessee because she was drinking too much beer & missing David Eason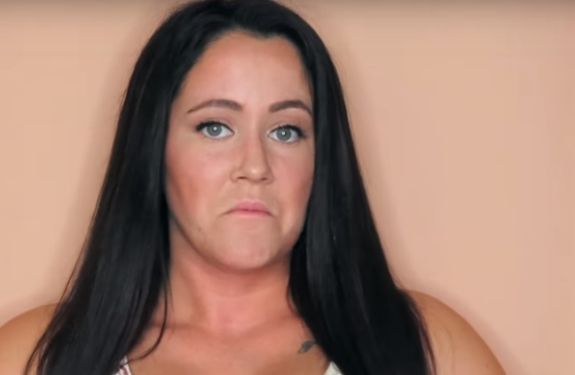 Late last week during an Instagram Live interview with Ali Reid, former Teen Mom 2 star Jenelle Evans served up a heaping pile of contradiction when discussing why she decided to leave Tennessee and move back to North Carolina.
While the recording of Jenelle's interview was reportedly unable to be posted due to technical difficulties, Teen Mom Mama Drama was able to snag a screen recording of Jenelle breaking down the logistics of both her return to North Carolina and David Eason.
During the interview, Jenelle said she thought her move to Tennessee was going to be a "new start," instead she claimed she "slowly got depressed" and would "drink too much when the kids would go to sleep."
" … It was a way for me to relieve stress," she explained. "Then I noticed I was drinking too much beer at night and then I started missing David."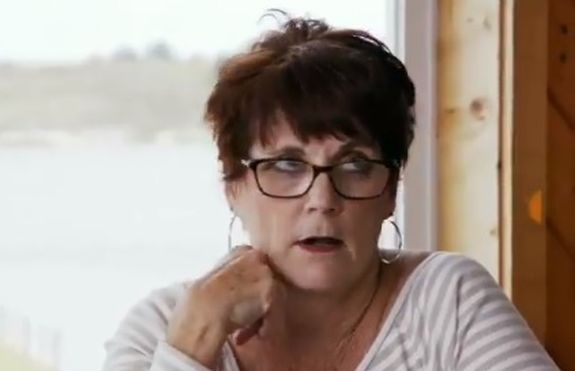 This, of course, is a much different story than Janelle told fans in January. In a YouTube video, she claimed to be "doing great, laying low lately, taking care of the kids" while in Tennessee and "just bein' a mom." She also mentioned at the time that she was speaking to a therapist weekly via video chat and that it was "helping out a lot."
In her interview this week, Jenelle went on to claim that her kids also had a hard time adapting to the new David-free lifestyle, or more specifically, "moving to a small apartment," which caused a lot of confusion.
"They were like, 'Where's my room? Where are all the animals? Where are all the chickens?' Ensley was like, 'When am I going to see daddy again?'"
Jenelle then contradicted some of her past claims again by attempting to explain how she ultimately came to the decision to reunite with David.
"… I weighed the pros and cons and we've never been physical with each other and we've always had the stupidest arguments and I'm like, we can work through that," she said.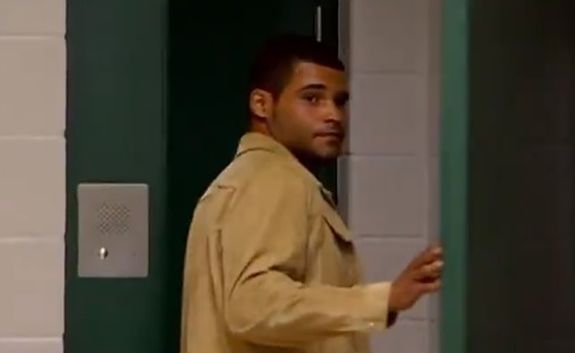 As The Ashley previously told you, after splitting from David in November, Jenelle filed documents preventing him from coming around her or the kids based on claims that they had been subjected to abuse by David.
Jenelle began to deny these claims in February once she and David had reconciled.
The Beaver Bunch got down with their bad selves & Rachel looked for another job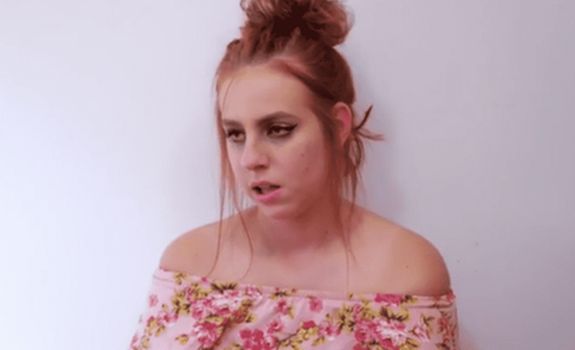 Bring out yer banjos, y'all, because the Beaver Bunch is gettin' funky!
It was a ding-dang hoedown earlier this week down at Casa de Beaver, as Malorie Beaver, her mom Stephanie and her Nanny all participated in a TikTok dance video. In the video, the assortment of Beavers attempted a coordinated dance, as Malorie's daughter Emerson tries to join in.
While the dancing didn't quite go as planned, the resulting video was quite the treat.
In other "Beaver Bunch" News, 'Teen Mom: Young & Pregnant' mom Rachel Beaver was attempting to find another job this week. She asked her pals on Facebook for any leads on businesses that are hiring. As The Ashley previously reported, Rachel's days on 'Young and Pregnant' may be over, as the show was on its way to being cancelled before the pandemic hit. (All 'Teen Mom' shows remain shut down at the moment, and no official decision has been made on the future of 'Y&P' yet.)
However, the cast members haven't heard much from their production teams, and no MTV cash is currently flowing into Rachel's' pockets, so it makes sense that she is looking for other employment options.
To catch up on more recent 'Teen Mom' news, click here!
(Photos: MTV, Facebook, Instagram)