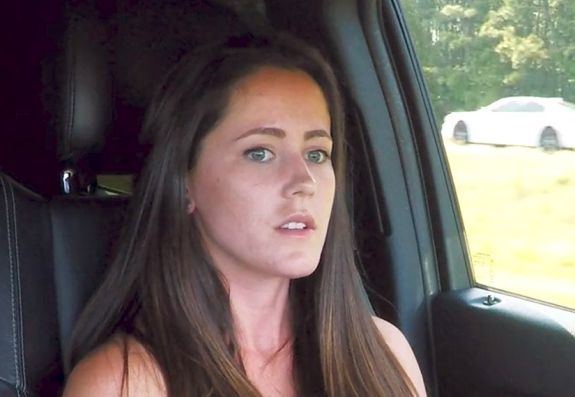 Jenelle Evans is now back to denying that her "estranged" husband David Eason ever abused her kids, despite the fact that she filed legal documents in November stating otherwise.
The former Teen Mom 2 star— who, as The Ashley told you, has been back with David for several weeks— is also denying that she has reunited with David, even though she is currently on the North Carolina property (i.e. "The Land") with him.
In a comment posted to Instagram on Friday, Jenelle clapped back at a fan who admonished her for bringing her kids back in the presence of a man whom she admitted abused her son Kaiser. In her comment, Jenelle seemed to pretend that she never filed for a restraining order against David in November and/or admitted that David tormented Kaiser.
"No one has ever abused my kids," Jenelle wrote. "No one has ever 'admitted' to abuse. I'm sick of these comments. No one has ever abused my children and that's why the CPS case was dropped to begin with."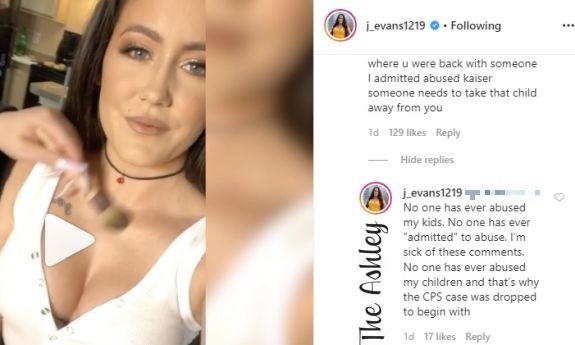 (She is referring to the case from the spring/summer of 2019 in which the children belonging to her and David were removed from their care. The kids were returned in July and the case against them was thrown out.)
While Jenelle is now denying that David (or anyone else) has ever hurt her kids, those statements are completely opposite of the statements Jenelle made about David back in November, when she filed for a restraining order against him to keep him away from her and the kids. (She was granted the protective order, but dropped it herself in January…which, as The Ashley told you, was the same time she and David reunited.)
In the court documents, Jenelle told the judge, "I'm scared for my life and my children's well-being" because of David. She also gave details of 11 times since 2017 in which she said David was allegedly physically or verbally abusive to her or the kids.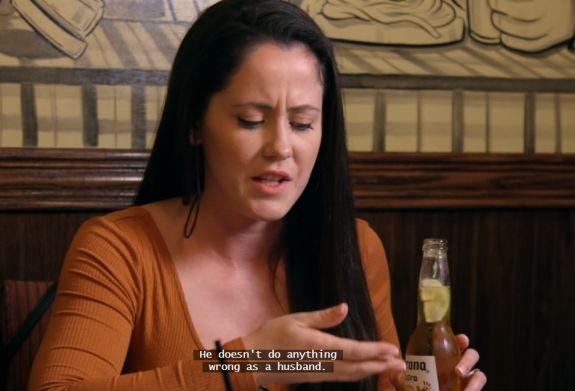 One alleged incident involving Kaiser was particularly disturbing. In the court docs, Jenelle described in detail how, in February 2019, David allegedly locked Kaiser in a running car and tormented him.
"While Kaiser was trying to unlock it, David continuously locked it again with my spare key, scaring both me and Kaiser," Jenelle herself wrote.
Jenelle also wrote that she was scared of what David would do to her or the kids.
"For all of these reasons, I'm afraid that David will harm me or my children, and that he will continue to threaten me using text messages, phone calls, or on the internet," Jenelle wrote.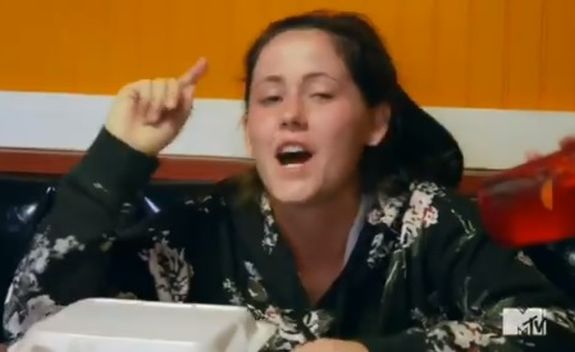 Anyway, those who saw Jenelle's Instagram comment on Friday did not respond well, with some reminding the former reality star that 'Teen Mom 2' viewers have witnessed David getting aggressive with Kaiser on the show.
"We've seen the way he speaks to and treats Kaiser," one person wrote. "Why are u lying to yourself? He friggin attacked u and killed your dog and you are going to pretend he's not damaging your children?"
"So they just hand out emergency restraining orders for no reason in your state? Good to know," another person responded.
"I feel SO sorry for you kids and all the trauma you have caused them," another wrote.
RELATED STORY: Jenelle Evans Talks About Wanting to Produce a Reality Show, No Longer Hating Her Former 'Teen Mom 2' Co-Stars & More
(Photos: MTV)