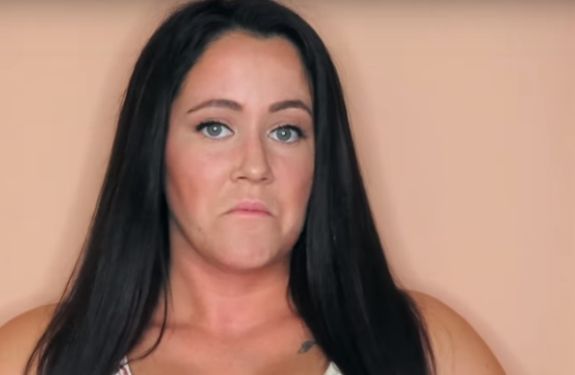 Jenelle Evans says she has big plans for her future.
As The Ashley recently told you, the TV networks aren't exactly breaking down the former Teen Mom 2 star's door to cast her on a new show. However, Jenelle recently told Pop Culture in a sit-down video interview that she may try heading behind the camera next.
"I'm just gonna focus on myself, focus on my brand stepping away from 'Teen Mom' and focusing on myself as a person and not attaching my name to that 'Teen Mom' title," she said. "And whether it's on-camera I do again or even off-camera and just do production and be involved in another show and getting it together, that would be fun too."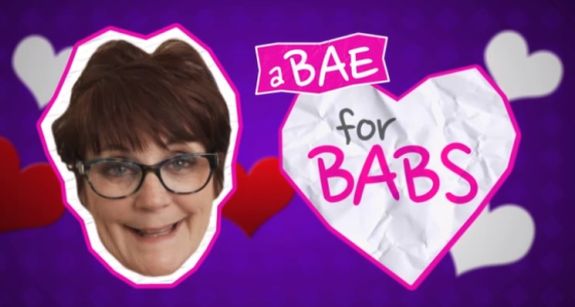 When asked to elaborate on what kind of shows she'd like to produce, Jenelle said she wants to do a dating show for young moms…or something.
"I have a lot of show ideas — a lot of different reality show ideas," she said. "Kind of like 'Bachelor'-like style ideas, dating ideas, you know young mom ideas basically — I wouldn't say teenagers though."
Unfortunately, though, Jenelle says she can't bring these ideas to fruition, due to her ding-dang contract with Viacom!
"I have a bunch of thoughts running in my head, but whenever I want to pursue those opportunities, I can't and I'm put at a halt because I'm still stuck in a contract," Jenelle said.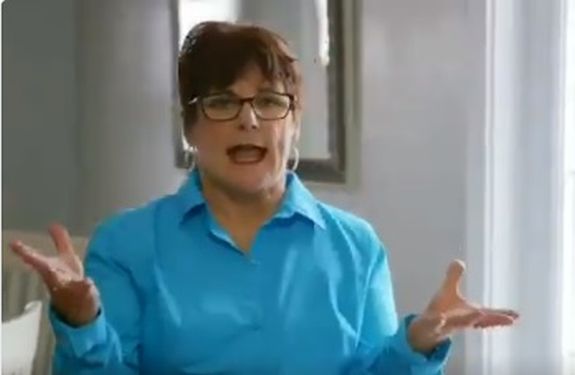 The Ashley has gone through and picked out the most-interesting things Jenelle said on a variety of topics, including her feelings about MTV, what she plans to do with her North Carolina property (aka "The Land") and how she's helped people by sharing her life.
One topic that was never brought up during the entire interview is Jenelle's supposedly estranged husband David Eason or the state of their marriage. (If you want to know what's going on with that, though, click here!)
On her contract for 'Teen Mom 2,' which expires in April: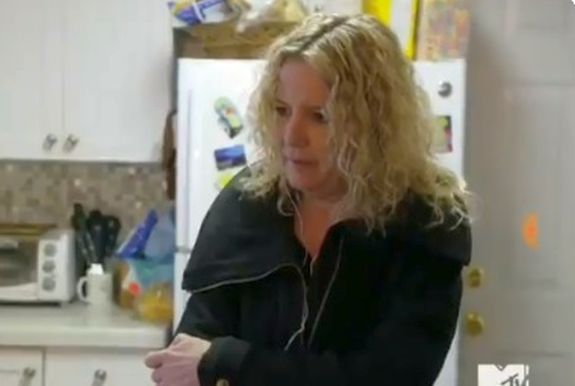 "I've kind of been in limbo for a year since last April [when I was fired from 'Teen Mom 2'] and I've been wanting to venture out and do my own things, and people are like, 'Why aren't you?'" Jenelle said. "And I'm stuck to this contract, and once I'm out of it, I can go and talk to other companies and stuff, but right now, people are iffy about what they want to do.
(As The Ashley told you, Jenelle's contract for 'Teen Mom 2′ had a non-compete clause written into it that forbids her from working on competing shows or with other networks without Viacom's permission. That clause runs out one year from the time she was fired.)
"I'm not gonna lie, MTV, they're iffy about if they really wanna let me go or not, so I'm just sitting here, doing my own thing, trying to keep YouTube updated, 'cause my fans, they wanna know — they're digging into my life, and they wanna know what's up!" Jenelle said.
"My plan is to wait until April and then venture out and talk to other production companies and stuff. But right now, I don't know where MTV's head is at. I mean, things can change in a minute, I have no idea. We talk here and there, we don't talk much, but whenever I ask what's going on with me, they're just like, 'We don't know, we're just not gonna use you for this season right now,' and they're just kind of beating around the bush."
On why filming for 'Teen Mom 2' sucked: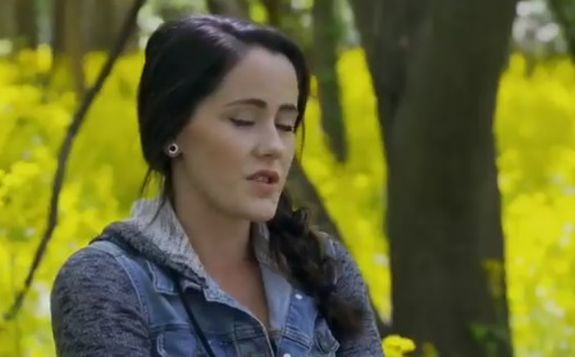 "They have you film with people that you don't necessarily want to film with," Jenelle said. "You've got the baby daddies, the grandparents, the exes, constantly. Something's always going on. When you involve kids, marriages, divorces, trying to co-parent, you got drama there no matter what. I'm trying to steer away from that right now. I just want happy stuff, funny stuff, come join with me."
On why she likes filming for her own YouTube channel rather than a TV show:
Jenelle stated that she gets to choose what airs on her YouTube channel, unlike when she was on 'Teen Mom 2' and had no say on what was shown.
"I'm not worried about what's about to air, are people going to judge me? Am I parenting right or wrong? It's all about what I want to do," Jenelle said. "I make my own schedule and I do what I want and I share what I want.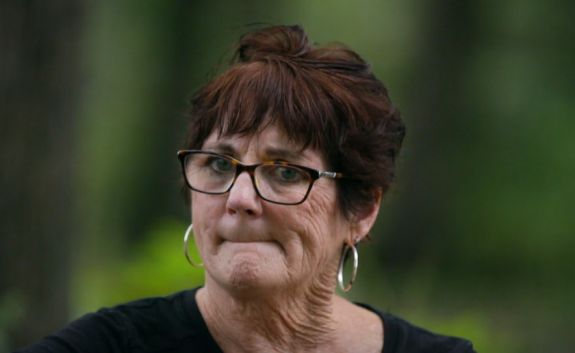 "That has been awesome for me because it's like I'm having fun with it, versus when I was on 'Teen Mom' it was just kind of like 'get the camera out of my face I'm mad right now,'" Jenelle added. "Now it's like, 'I'm happy, let's go do something fun, let's film something fun.' Whenever [I would] try to suggest that to MTV, it usually gets tossed out."
On her relationships with the other 'Teen Mom' girls: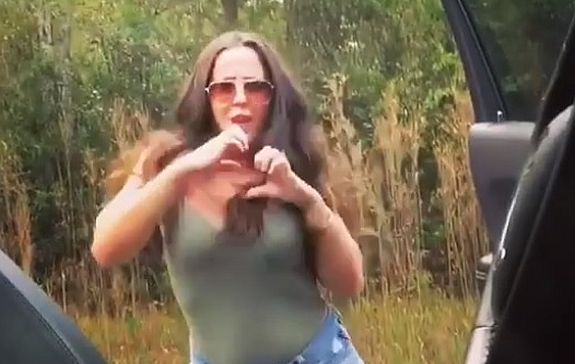 "Me and Briana [DeJesus] talk from here or there, but other than that I really don't talk to anybody," Jenelle said. "I know that recently Kail [Lowry] has reached out to me about a month or two ago, asking me to be on her podcast and I declined for many reasons. Other than that, I haven't really talked to anybody.
Jenelle said that, even though she hasn't gotten along with the other 'Teen Mom' girls in years, she thinks it's time to bury the hatchet (or…in Amber Portwood's case maybe it's the machete?)
"I'm keeping to myself and letting them do their things…trying to keep things civil between everyone," Jenelle said. "You've got to think about your future, you might run into them someday. You can't hate each other forever."
On watching herself on the early episodes of 'Teen Mom 2':
Jenelle said that she does watch the first few seasons of 'Teen Mom 2' on occasion.
"It's very embarrassing. But it definitely makes me happy about the type of person I've grown into, and to see how much I've matured and grown up and it also gives me a good laugh."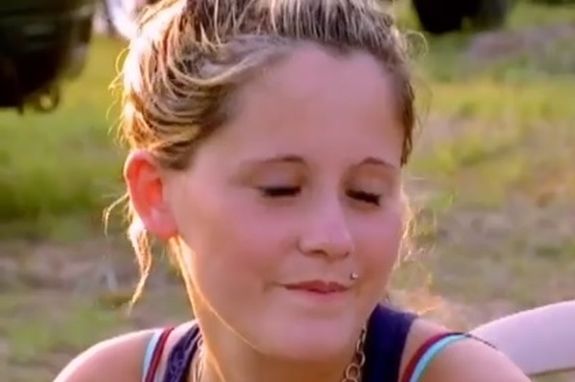 On what she plans to do with "The Land":
"I have a house in North Carolina that I bought, so it's not like I can just get out of my lease and leave," Jenelle said. "I'm kind of stuck in the middle and it's like, what's my next step? Am I going to sell my house [in North Carolina] and move here and buy a house, or get rid of the place I'm at right now? I don't know. Everything's up in the air.
"I'm dealing with it well, she added. "As long as I stay busy and focused, then I'm good."
On her "Next Big Thing":
Jenelle said she plans to resurrect her failed eyebrow/makeup line!
"I'm going to focus a little bit more on my makeup line and am looking to do a collaboration with another company that I've been in talks with for about a month now," Jenelle revealed. "That may be my next big thing, and you know, YouTube of course I'm keeping updated. I'm trying to make that pretty big too."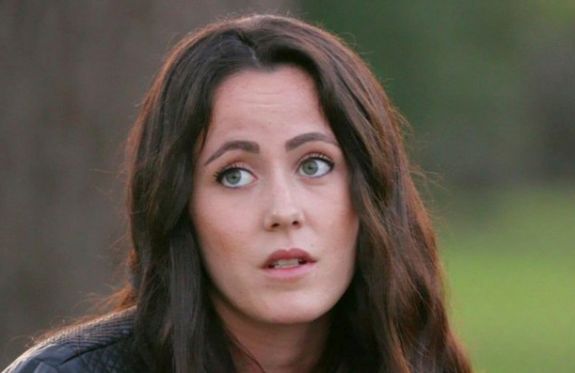 On the biggest lesson she's learned over the years:
"Growing up and seeing the mistakes I've made over the years, and having everyone else see my mistakes, it's helped me learn from my mistakes but then also, the public learns from my mistakes. I hope I have a lot of people that can relate to my situation. That's what I have always tried to do. Just have content that people can relate to.
"Keep it real, and don't be scared to tell the truth about who you are," she added.
Click here to watch Jenelle's full interview with Pop Culture.
RELATED STORY: EXCLUSIVE! What's Really Going On With Jenelle Evans: The Truth About Her Status with David Eason, Her Money Situation & Claims of Other Reality TV Show Offers
(Photos: YouTube, MTV)