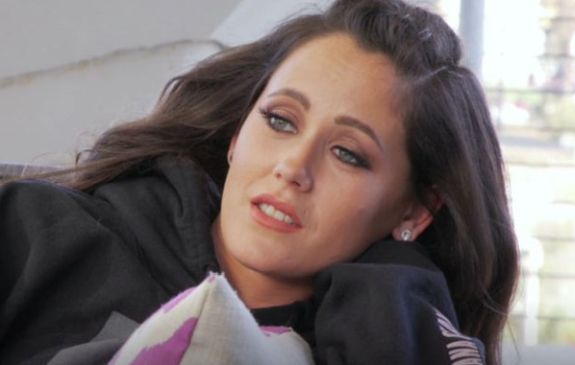 Jenelle Evans has spent the last week or so updating her fans on her happy life in Tennessee, away from her estranged husband David Eason. The former Teen Mom 2 star has also indicated that she is going to be "exploring other TV options" once her 'Teen Mom 2' contract officially ends in April.
The problem? Most of what Jenelle is saying is not true.
The Ashley has gone through some of the things Jenelle has said recently in interviews or on her new-and-improved website blog to find out which, if any, have truth behind them. The Ashley's sources also provided insight into what's really going on with Jenelle in terms of her marriage, her living situation, her finances and her "other TV options."
Let's get started….
Jenelle's Claim: She is going to start considering other reality TV options after April.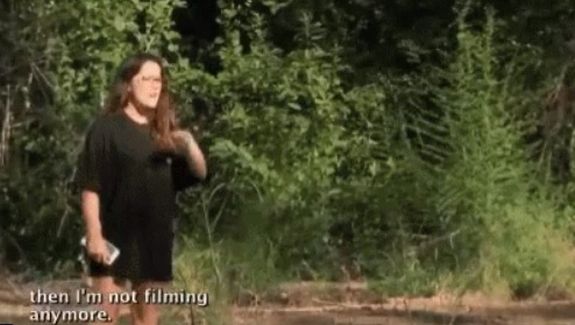 Jenelle stated in a recent YouTube video that she has "been in talks with certain people here or there" about coming back to 'Teen Mom 2' or getting another show. In an interview with E! News last week, Jenelle claimed that as soon as she is contractually able to, she will be "exploring other TV options."
"Once April comes around, I can start talking to other networks, thank God!" she told E!
The Truth:
Jenelle was telling the truth about the non-compete clause in her Viacom contract. The contract she signed before she was fired states that she can not do a competing reality show with another network for one calendar year, without the permission of Viacom. Her non-compete clause expires in April, so legally she would be allowed to pursue other reality TV ventures.
However, The Ashley's source tells her that there are "no other opportunities on the table for Jenelle right now at all."
"No networks have expressed interest in working with Jenelle because they know that she is toxic to any show she appears on, with or without David at this point," the source added.
The Ashley's MTV insiders tell her that, for a short time after Jenelle first left David in October, the higher-ups of 'Teen Mom 2' had tossed around the idea of bringing Jenelle back in some form.
"But that's not happening anymore. They do not want her back whatsoever," the production source stated.
Jenelle's Claim: She is happy living in Nashville and is not back with her husband David.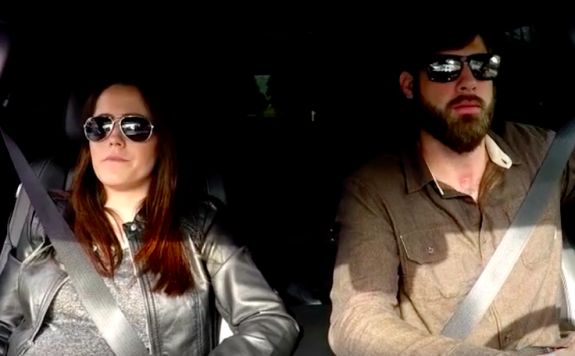 Jenelle has claimed that she and David are still separated but are being "civil" for their daughter Ensley. (Of course, over the weekend, David and Jenelle were spotted dining and drinking together in downtown Nashville with Ensley nowhere in sight, and a week ago, Jenelle was photographed in her bathroom at the house on The Land.) Still, Jenelle has claimed that she is not with David.
The Truth: Jenelle and David are 100 percent back together, The Ashley's sources tell her.
"They are together and actually have been for about a month now," The Ashley's source says.
The source also revealed that David and Jenelle reconciled right around the time she dropped the restraining order she had against him.
"The split was real but didn't last long," the source added. "They have been in constant contact lately and are back together, but Jenelle doesn't want to admit it yet."
Jenelle's Claim: She's happy living in Tennessee and will be staying there.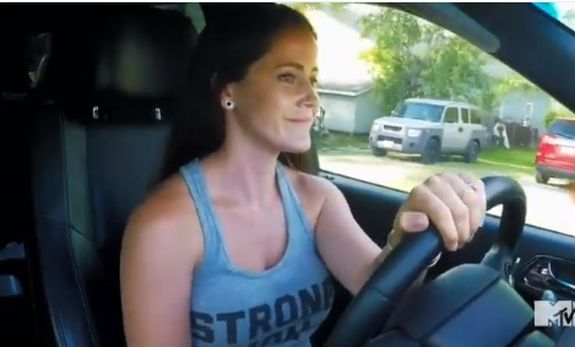 In a newly posted blog on her website, Jenelle writes that moving to Tennessee "was the healthiest decision I've ever made whether it was worth it or not. This time has given me a lot to put into perspective about my family and living my life." She has also indicated that she will be staying in Tennessee for the foreseeable future.
The Truth: Not so. The Ashley's sources tell her that Jenelle and David are going back and forth between Tennessee and North Carolina right now because they are unsure where they want to live. However, she may be forced to move back to The Land in North Carolina regardless.
"She is broke and scrambling for money," the source said. "Both [her and David] are broke. Jenelle is unable to continue to pay the rent of her Tennessee apartment. She will deny that she's broke but she's barely getting by right now."
In fact, The Ashley's source tells her that Jenelle has not been able to get any social media sponsorship deals either, so she currently has no income coming in.
She recently secured a promo deal with Brush X. Jenelle did a instructional video and promo for the hair styling product, but over the weekend the company yanked the photos and videos of Jenelle from their Instagram (and had Jenelle remove the promo from her Instagram), once Jenelle's haters informed the company of Jenelle and David's previous history.
Jenelle's Claim: She and her mother Barbara are getting along.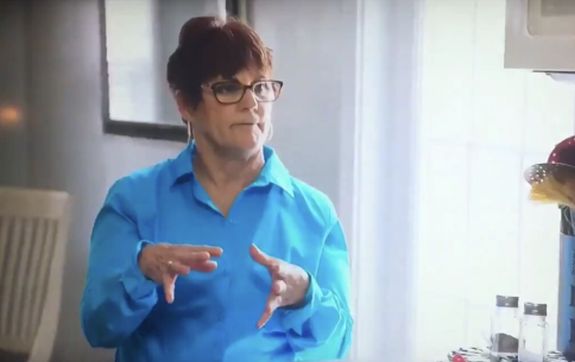 "It's the same way; it's on and off everyday," Jenelle said in her recent YouTube video. "She can have a good day, she can have a bad day. She'll bring up a bad topic that I don't want to talk about and wants to argue in. It all depends on her mood that day."
The Truth: Barbara is currently not speaking to Jenelle, due to her getting back together with David.
"Barbara and Nathan and [Nathan's mother] Doris put everything aside [in November] to help Jenelle leave David, and now they all feel betrayed and dumb for helping Jenelle," The Ashley's source tells her.
RELATED STORY: Photos Prove Jenelle Evans Is Back on "The Land" In Home She Shares with Estranged Husband David Eason
(Photos: MTV)